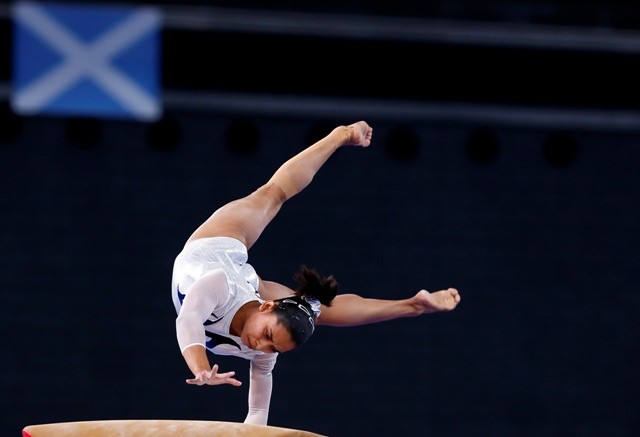 Dipa Karmakar has achieved several milestones in her short career so far, but what she achieved on Monday was special. Just special. The 22-year-old girl from Agartala became the first Indian female gymnast to qualify for the Olympics, with her stupendous performance in the artistic gymnastics category.
Karmakar started practising gymnastics from the age of seven and got her major breakthrough after participating in the 2011 National Games. She won five gold medals during the event and that paved the start of a decorated career. Karmakar made history for the first time in the 2014 Commonwealth Games in Glasgow as she became the first Indian woman to win a medal in gymnastics.
She bagged the bronze medal in the women's vault final event, and her achievements were lauded by India great Sachin Tendulkar.
Karmakar then went on to become the first Indian to qualify for the final stage of the World Artistic Gymnastics Championships in 2015. What she achieved on Monday, however, has overshadowed all her previous milestones. Not only is she the first Indian female gymnast to qualify for the mega sporting event but she is also the first Indian gymnast to qualify for the Olympics after 52 years.
According to The Times of India, six Indian male gymnasts had participated during the 1964 Olympics in Tokyo, Japan.
"One wrong move and I could die on the spot. To achieve something in life, you have to take risks," Karmakar recounted her journey in a BBC documentary last month.
"The gym where I initially started with did not have proper equipment. It didn't even have a vaulting table so we would put mats on top of each other and train with that. There would be flood during the monsoon and the gym would be infested by rats and cockroaches. So, this was my struggle to start gymnastics.
"Initially it was very difficult to reach the international stage. I had still qualified for the Commonwealth Games. Before the final of the event, my leg was so badly swollen that people advised me not to participate in the event. But I had to take the risk and perform the toughest vault, as it could only give me the medal.
"I want give something back to the people of Tripura," she said.
Twitter went abuzz as Dipa Karmakar became one of the top trends in India just moments after the news broke on Monday that she scored a total of 52.698 points in the Olympics qualifying event in Rio de Janerio; resulting in successfully booking a berth for herself in the artistic gymnastics category at the 2016 Rio Olympics, scheduled to start in August.
Sportspersons across India have expressed their reactions on Karmakar's feat: