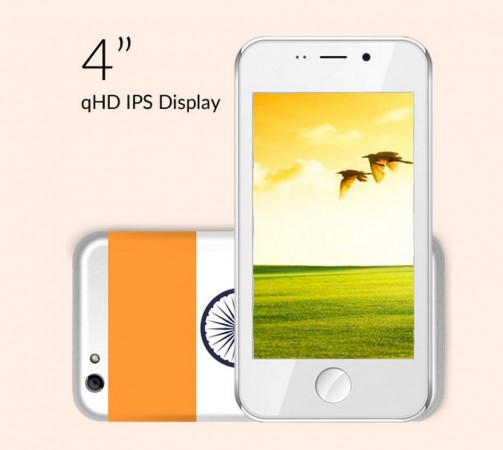 Ringing Bells, the makers of the Freedom 251 mobile phone, announced Monday it was returning the money to the customers who had already paid for the devices while placing an online order for the smartphones priced at Rs 251, according to the Economic Times.
The move comes shortly after the company drew criticism from different quarters over its pricing and what is being called an unviable market strategy.
"There was a lot of negativity around us, so we have decided to take money from customers only after delivering phones to them. We are refunding the money to those who have paid for booking the phones, and giving them the option of cash on delivery," Mohit Goel, director of Ringing Bells told the Press Trust of India.
Ashok Chadha, president of Ringing Bells, had in a recent interview promised to deliver 50 lakh units of the phone by June 30, 2016.
Goel had also claimed the company would be making a profit of Rs 31 on each unit sold.
According to ET, CCAvenue, the payment gateway used by Ringing Bells, said it had initiated refunds to the tune of Rs 84 lakh that had been made by approximately 14,800 unique customers.
"Due to negative publicity in media and scrutiny by the government, the merchant has asked us to refund all transactions," Vishwas Patel, CEO of Avenues India, the parent company of CCAvenue, told the daily.
According to PTI, Goel said payment gateway companies CCAvenue and PayU Biz had sought time till Wednesday to refund the customers' money. "We will send an email seeking confirmation for cash on delivery," Goel said.
PayUbiz told ET it was not releasing payment to Ringing Bells unless the company produced delivery receipts.
"We have their money, and unless they give us delivery details, we will not release the money to them," Nitin Gupta, CEO of PayU India, the parent company of PayUbiz, told ET.