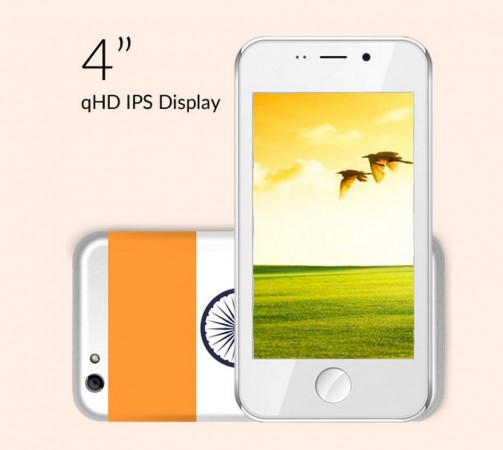 Ringing Bell literally evokes old allegations by the Opposition against the Memorandum of Understanding (MoU) signed by the Central government with companies. The signings happened in the Make in India week in February this year.
The Congress has said that the government had signed agreements with "loss-making and debt-ridden companies" as reported by the Indian Express.
Mohit Goel, Ringing Bell Pvt Ltd CEO, had written to the Modi government asking for Rs 50,000 crore to make up for the loss of Freedom 251 phones or the $4 phones he had to bear, reports IANS.
The CEO is said to have borne a loss of Rs. 980 on each handset, as the manufacturing cost was pushed up to Rs. 1180 due to items imported from Taiwan.
"I recovered Rs 700-800 from app developers and revenue generated through advertisements on Freedom 251 website. After selling the device for Rs 251 (cash on delivery), the total loss per handset is expected to be in the range of Rs 180-270," Goel told IANS.
The first set of 5000 phones is set to hit the market by July 8 (tomorrow) and the customer will have to pay Rs. 291 inclusive of delivery charges, the CEO reportedly said.
The CEO also reportedly suggested that the government could outsource the manufacturing of the same brand to another vendor.
"The government can make the phone -- under our Freedom brand -- from some other vendor. I have no objection to it. To make such phone for every Indian citizen, the government needs to allocate funds from its Digital India initiative," he said.
In an earlier allegation, Sanjay Nirupam, president of the Mumbai Congress pointed out that the company Uttam Galva Steel which had signed a MoU under Make in India programme had previously reported loss of Rs. 424.5 crore and had a debt of Rs.2731.8 crore as of March 31, 2016.
On Make in India projects in the defence sector, high-powered panel companies that are signed up under the scheme should have at least 40 percent net worth of the estimated development cost of projects and a CRISIL/ICRA credit rating of B++, according to a report by the Economic Times.
The Ringing Bell CEO also has other ambitious plans in the pipeline to produce extra revenue. He has plans to launch a software in iCloud called 'WhiteCloud' and make 100 new apps available for Freedom 251 at a minimum price of Re.1 to Rs. 3 per app, reads the IANS report.