Canadian technology giant Research In Motion Ltd (RIM) on Wednesday announced the launch of two new smartphones in a move to regain its glory over the past few years.
After losing the smartphone battle to Apple and Samsung, RIM pronounced its comeback with a new brand name 'BlackBerry'. Although the name 'BlackBerry' has been associated with the brand RIM, the company dilapidated its former brand name which was in existence since its initiation in 1985.

"We have transformed ourselves inside and out, and we have defined our vision ... which makes today the perfect time for another big announcement I want to share. From this point forward, RIM becomes BlackBerry," CEO Thorsten Heins said at the New York launch. "It is one brand; it is one promise."
In a letdown for RIM, the launch of its two new smartphones was said to have started on a dull note on Wednesday as company stock slipped 12 percent on Heins's announcement of two re-engineered smartphones, Z10 and Q10. The delay for a launch in the US added further to the disappointment.
RM was a pioneer in setting a trend in the technology world. It became the avant garde in 1999 when it offered the first wireless service which could synch with corporate email systems. Several well-known personalities across the globe spoke openly about the game setter. But the company started losing market share in 2007 when Apple announced its first iPhone. It initially planned to unveil a new smartphone for the year 2011, but called off the launch twice.
Now, the new BlackBerry 10 phones will be pitted against its Apple's iPhone and other high-end smartphones which use Google's Android operating Systems. The new BlackBerry devices boast a redesigned operating system and software.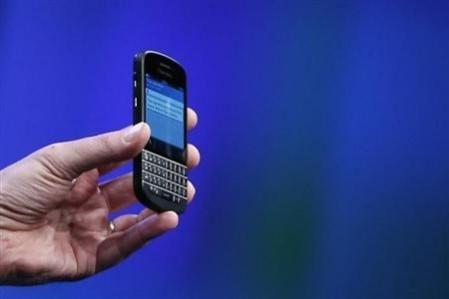 The BlackBerry Z10 and Q10 are powered by Dual-core 1.5 GHz processor and use the company's latest BlackBerry 10 platform. The BlackBerry Z10 is a touch-screen device and sports a 4.2-inch capacitive display. The device is powered by a Qualcomm MSM8960 Snapdragon Dual-core 1.5 GHz Krait processor and packs 2GB RAM with 16GB onboard storage which is expandable up to 32 GB. Z10 will be the first among the two smartphones to hit market on Thursday.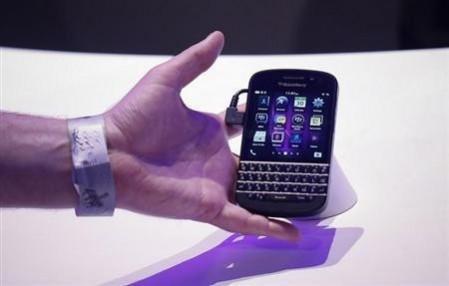 The Q10 model comes with a QWERTY keyboard and packs a 3.1-inch display with 720x720 resolution. It is powered by TI OMAP 1.5GHz dual-core processor and houses 2GB of RAM. The device s expected to hit the market in April.