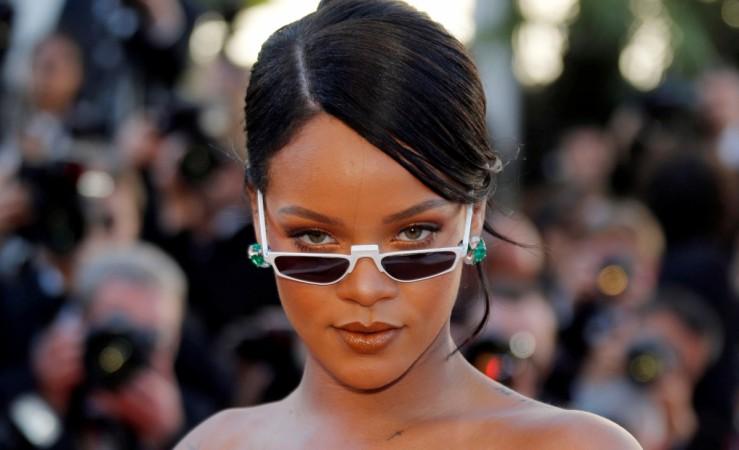 Rihanna's father Ronald Fenty has confirmed RiRi's new relationship with Saudi billionaire Hassan Jameel and has even given a seal of approval. RiRi's father recently said that the singer told him about her new boyfriend.
According to reports, Rihanna has been dating Hassan since January, but the news came to limelight after steamy photos of her with Hassan surfaced online. Recently, photos of the singer kissing the Saudi billionaire in a pool in Spain were leaked on social media and that sparked the speculation about her new boyfriend.
However, fans can breathe a sigh of relief as her father has confirmed the relationship to The Sun.
"A friend sent me them on Facebook of them kissing in the pool, I was looking for someone of colour, a darker colour, but whatever makes her happy. He's very tall. She told me she had a new boyfriend about a month ago, but I didn't know who he was," he said.
"I always tell her, 'Don't date an entertainer, don't date an athlete. They are busy going this way and that way, they don't have any quality time, and they're good looking guys so women fall all over them," he added.
Rihanna's 29-year-old boyfriend is a Saudi businessman and is the deputy president and vice chairperson of Abdul Latif Jameel Domestic Operations that owns the rights to sell Toyota cars in Saudi Arabia. His family has a net worth of $1.5 billion assets. According to reports, he is Naomi Campbell's ex-boyfriend.
Reports also suggest that Rihanna and Hassan are serious about their relationship and in fact, the singer has told her friends that she is in love with him.
"They've been spending a lot of time together away from prying eyes and are really serious. They're really enjoying each other's company. This relationship is the real deal," a source told The Sun.