Rihanna, the winner of eight Grammys, two Brits and numerous World's Sexiest Woman awards, believes that an Academy Award for best actress could make her the perfect entertainer.
RiRi is currently busy with the promotional activities of her upcoming science fiction film Valerian And The City Of A Thousand Planets, which is based on French comics Valérian And Laureline. In the movie, the Diamond hit maker portrays a shape-shifting entertainer named Bubble.
The 29-year-old Barbadian singer revealed that she was truly committed to her role and is looking forward to fruitful reward for it. According to her, it is the dream of every entertainer to be acknowledged for their hard work.
Also read Here's what RiRi's father has to say about the Saudi billionaire
"Any validation that your work is impacting is rewarding. I work hard and put my all into everything I do but the rest isn't up to me. I don't think anyone makes album thinking about winning a Grammy, or makes movie thinking about winning an Oscar. What you do is work as hard as you can and if awards follow, then that's great," the songstress told The Sun.
The Bajan singer, who has not done many big screen projects, also shared her acting experience and revealed that it was "pretty difficult" to portray a shape-shifting entertainer. RiRi even stated that she always has respect for the actors who takes up such roles.
"If you look at the well-known method actors of the generation, they put in incredible performance after incredible performance. It's no coincidence. I just do what's best for the role, what's best for me, I'd love to do something dark and different and challenge myself," the Work singer added.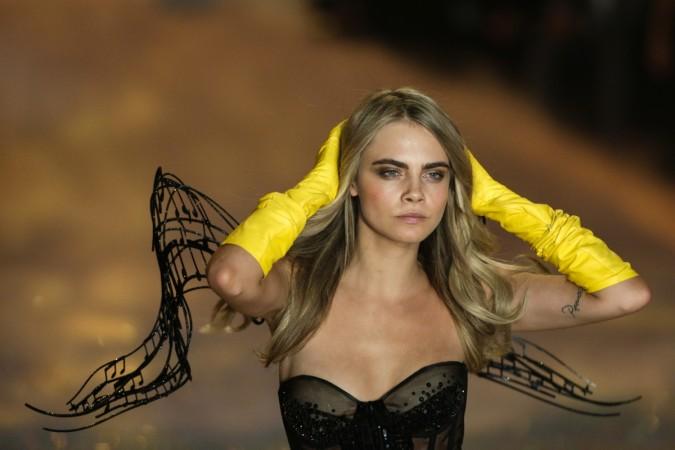 Rihanna had something to say about her friend and co-star in Valerian And The City Of A Thousand Planets, model Cara Delevingne. She revealed that they are "incredibly close" to each other and always have "great fun" together.
"It's portrayed like we are just party buddies but there is much more to our friendship. I value our closeness. We have busy schedules but no matter where either of us are in the world, we know we can just pick up the phone and unload on each other, and that we are always ready to listen or offer advice. If you have two or three friends like that in this world then you can call yourself blessed. She is very special to me," RiRi explained.
The songstress concluded her conversation by giving an advice to young girls. "I've never claimed to be a role model. I know I'm not perfect and have never tried to portray that. Sure they can look up to the artists and movie stars they admire, but never ignore those strong women close to home," she said.