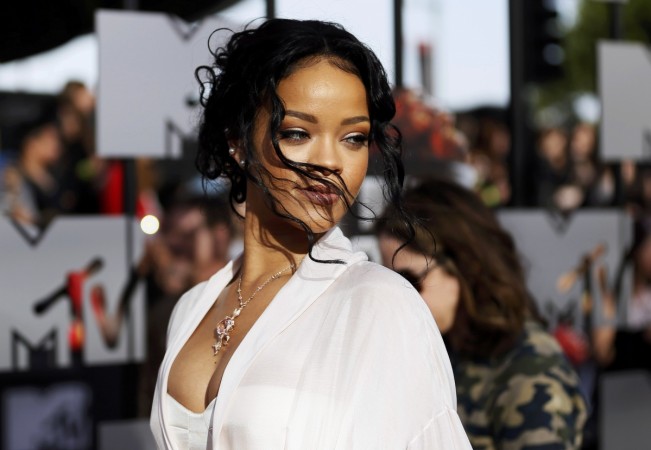 A new report claims that Drake left Rihanna as his priority was music and not the relationship the two shared. Drake was in love with Rihanna, but his first priority has always been music, as per the reports.
"He told Rihanna from jump – he's about his music and that comes first," a source told Hollywoodlife explaining the reason for the couple's break-up.
"She hated the fact he was working a lot and it may have been a bone of contention that he considered working with Chris. He and Rihanna never discussed that possibility but he made it extremely clear that his music comes first, at all costs, including their relationship," the source further revealed.
Fans are quite shocked to know that Drake left RiRi because of his career. It was being previously understood that Rihanna meant a lot for Drake and he loved her dearly. But if the reports have anything to go by, then Drake is truly a career man and cannot see anything coming his way.
What intensifies the fact that Drake is all about music, is that he doesn't care if RiRi is upset with his music collaboration with Chris Brown.
"He's sure Rihanna doesn't agree with him working with Chris, but at the end of the day, he's going to make his own decisions," another source told the website.
Rihana and Drake started dating earlier this year, but they pulled the plug on their relationship within a few months. That time it was said that Drake had also called Rihanna "needy."
"She's mad at him a little bit because he told her 'babe, you're too needy. Let me hustle babe. Let me work.' That really hurt her feelings because she really loves him and wants things to work out between them," a source had told the website.
Since breaking-up from Drake, Rihanna has been linked to Cliff Dixon, the BFF of the NBA star Kevin Durant.
RiRi and Dixon were spotted together on 4 July at Hooray Henry in West Hollywood. They were quite close and stayed together, as per the reports.
On 9 July, Dixon even posted a picture of the Bajan singer on his Instagram with a caption, "She said they gonna hate no matter what, I said the PJ ready, Where you wanna go for lunch?" Previously, he had posted another picture of RiRi on Woman Crush Wednesday.
Read more HERE.
Rihanna is yet to say anything about her new link-up. Moreover, even Drake has not said anything upfront since his alleged break-up with Rihanna.