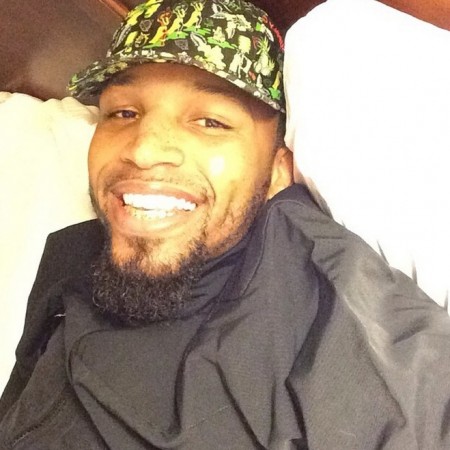 Rihanna seems to have found a new man in her life. RiRi and Cliff Dixon were recently photographed together at Hooray's Henry on 4 July, as per the reports. The duo was also spotted attending NBA star Kevin Durant's party. What has added more to the speculation is the fact that Dixon recently posted a photo of Rihanna on his Instagram in the honor of "Woman Crush Friday." He posted another photo of the singer which he captioned as, "She said they gonna hate no matter what, I said the PJ ready, Where you wanna go for lunch?"
Though RiRi has not yet given any official confirmation about her relationship rumor with Dixon, for those who do not know Dixon, here are a few things about him:
Dixon was a basketball player at a junior college. He later completed his studies in Western Kentucky during 2009-2010.
Dixon is Durant's BFF and not his brother or half-brother, as many media outlets have reported.
Dixon is also a great friend with Big Sean.
Before sparking dating rumors with Dixon, RiRi was in an alleged relationship with Drake. However, they called it quits after a few months of dating.
"Rihanna and Drake had another fight," a source had told US Weekly in May about their break-up, adding, "He is too in love with her, which has always been the problem. They have been fighting, but that could all change any day now. It is how it always is with them."
Interestingly, Drake and Rihanna have broken-up not for the first time. They sparked dating rumors a few years earlier too, but called it quits in no time.
"I was a pawn," Drake had told the New York Times that time about his short fling with RiRi, adding, "You know what she was doing to me? She was doing exactly what I've done to so many women throughout my life, which is show them quality time, then disappear. I was like, 'Wow, this feels terrible.".
However, this time it was Rihanna who felt betrayed by Drake, as per the reports. Drake apparently told RiRi that she is being too needy.