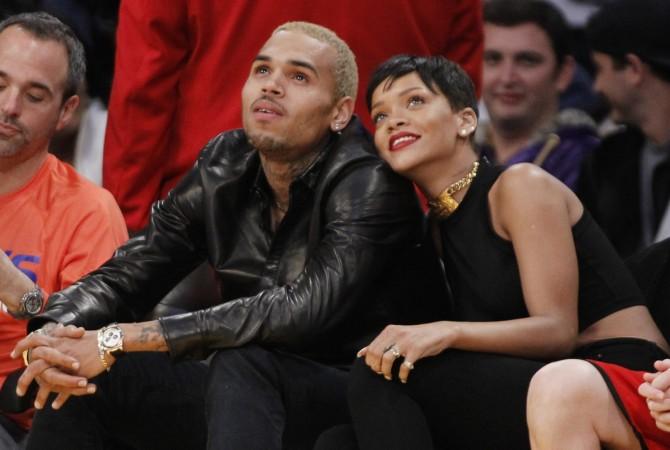 After separating from Drake, Rihanna seems to have gone back to her old lover. Ex-lovers Rihanna and Chris Brown are said to be rekindling their love these days. After Brown re-followed the Good Girl Gone Bad singer on Instagram, the duo is believed to have begun texting and sexting.
Rihanna and Brown are back for a steamy round two as their relationship has become a hotter affair. According to Hollywood Reporter's source, the two are already addicted to each other.
Also Read: Did Chris Brown just try getting back with Rihanna on Valentine's Day?
"They've totally been talking again," a source confirms to the entertainment website. "It started out on social media, and then progressed to texting. They swore to keep things platonic — YEAH RIGHT! It's already escalated to sexting. They're addicted to each other. The smallest thing can put them right to where they started."
While all the steamy flirting is fun, every Rihanna fan questions if Brown has changed, especially after his ex Karrueche Tran filed a restraining order against him just a few weeks ago. The news about the rapper's wild and unpredictable behaviour will raise a number of concerns for Rihanna fans.
When the news of the rapper's restraining orders hit headlines, Rihanna, though disappointed with his behaviour, felt sorry for him. She has always had a soft corner for him. Brown also admitted to have a special spot for Rihanna when he sent a bunch of roses to the singer on the occasion of Valentine's Day.
Setting aside the events of the recent past, Rihanna seems to be enjoying the attention and the two are planning to meet up. "Soon they'll be meeting up in hotel rooms. They always LOVED hooking up in hotel rooms," the source added.
With things heating up so soon, fans wouldn't be surprised if the two get back together.