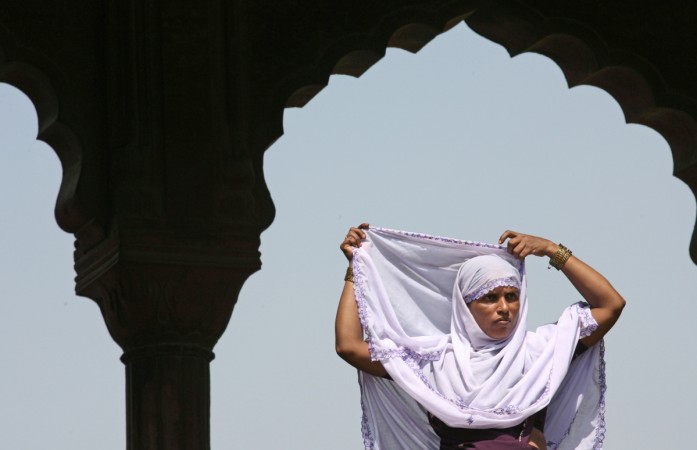 The Allahabad High Court, in a strong reaction against 'triple talaq,' said on Tuesday that the rights of any person, including Muslim women, cannot be violated in the name of 'personal law.' The court added that the basic human rights cannot be violated on the basis of gender.
"A Muslim husband cannot give divorce in a manner which would put a question mark on equal rights," the court said on Tuesday, adding that personal law may be applied only within the purview of the Constitution. The Allahabad HC also said that 'fatwa' is not valid since it is contrary to the justice system. "No fatwa can be contrary to someone's rights," the court said.
According to ANI, the Allahabad HC had in 2016 called the practice of triple talaq "unconstitutional." Triple talaq is a practice in Islam wherein the husband is allowed to divorce his wife by uttering the word talaq thrice. It is sanctioned under the Muslim Personal Law that governs marriage, property and divorce.
"Triple talaq is unconstitutional, it violates the rights of Muslim women," the Allahabad High Court said, adding that no personal law board is above the Constitution of India.
The All India Muslim Personal Law Board (AIMPLB) had earlier said that all pleas that challenged the practice of triple talaq were not maintainable because the matter was outside the purview of the secular judiciary, ANI reported.