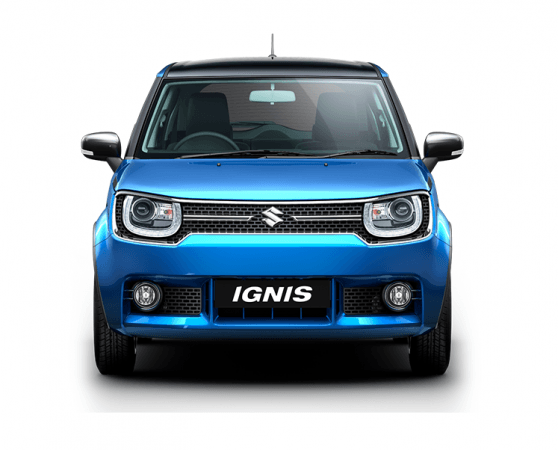 India's largest car maker Maruti Suzuki currently has a whopping 47 percent market share in the country. The success of Baleno and Vitara Brezza helped the Indo-Japanese outfit to strengthen its dominance last year. Even though Maruti Suzuki commands the market at present, it will look to go that extra mile this year. Emerging report predicts Maruti Suzuki will edge past 50 percent market share in 2017-18.
Also read: Maruti Suzuki Ignis logs over 6000 bookings in 2 weeks0.
Newly launched Ignis compact crossover and the upcoming new plant in Gujarat will be the major drivers in Maruti Suzuki's pursuit to achieve the 50 percent market share, reports Business Standard. Targeting young customers, Maruti Suzuki launched Ignis at a competitive starting price of Rs 4.59 lakh (ex-showroom, Delhi). The Ignis has been developed at an investment of over Rs 950 crore and boasts of a 98.5 percent local content.
The vehicle has clocked over 6,000 bookings even before its launch. This also indicates Ignis could be another volume driver for the company in line with its last two products- Baleno- launched in October 2015, and Vitara Brezza- launched in March 2016. The company has sold over 131,000 Balenos and 80,000 Brezzas in India so far.
Maruti Suzuki has sold 1.3 million vehicles in India during 2015-16. The company has also set itself a sales target of 2 million vehicles, including exports, by 2020. Suzuki Motor Corporation's upcoming Gujarat plant will exclusively manufacture cars for Maruti Suzuki to ease capacity constraints. With the opening of the plant, waiting period for Vitara Brezza and Beleno is expected to come down significantly. Once Ignis joins the sales spree of Vitara Brezza and Baleno, 50 percent market share will be a cakewalk for Maruti Suzuki.
The Gujarat plant has been developed with a total investment of Rs 18,500 crore with the capacity to make 250,000 vehicles annually. In the planned two million vehicles per year by 2020, the production of most cars is expected to move to the Gujarat plant.