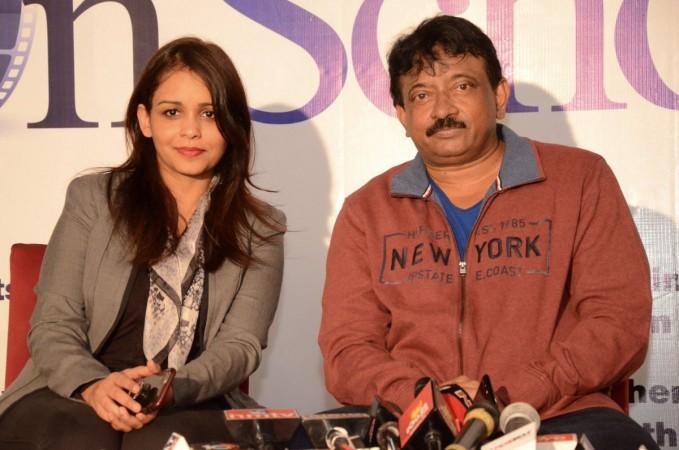 Filmmaker Ram Gopal Varma announced that he is setting up a film school named RGV Unschool to create "celluloid terrorists". And, aspirants need to answer a set of seven questions to qualify for admission.
Ram Gopal Varma is setting up RGV Unschool in association with New York-based Dr Ram Swaroop and Dr Swetha Reddy. On Sunday (May 27), the trio spoke to the media about the school, with RGV saying that the academy will transform aspiring filmmakers into Celluloid Terrorists like him.
In press statement released on his Facebook page, Ram Gopal Varma revealed the objective of RGV Unschool. RGV Unschool's intention will be to instigate a radical process of producing film makers by making them unlearn traditional methods of film making and make them discover their own individualistic and "expressionist form of film making," read his statement.
"The UnSchool believes that true understanding of any art begins, only when one sheds set patterns, and true freedom of artistic expression occurs only when one is beyond systems. Regardless of their many legendary and holier than thou origins, any style is eventually created by a man and hence should not be taken as a gospel truth," added Ram Gopal Varma.
The filmmaker also revealed that the aspirants who wish to join RGV Unschool, must answer 7 questions to secure admission. Based on the answers to the above questions a few will be shortlisted and then they will be taken through the process of joining. He is set to launch the official website of his school on June 20 and it will offer details about the methods and logistics of the school.
Here are the questions to an RGV Unschool applicant
1. Name 10 best films that you really liked or were influenced by?
(This is to know the applicants taste and sensibility)
2. Name 3 of the worst films and write two to three lines on each of them on why you did not like them?
(The reasons will give a peek into the applicants' analytical intelligence)
3. What is the last flop film, you liked and why?
(This is to test the degree of intelligence in one's honesty)
4. What is the last hit film you hated and why?
(This is to test how strongly one is opinionated)
5. Can you mention one scene in any film which you think has been very well directed and give your reasons for why you think that?
(This is to test how much one actually understands what directing is about?)
6. If you were to shoot "Satya" today with today's available technology what cameras will you use and how many days do you think you will take?
(This is to test how updated in technology he is from the Internet and how much he understands of the practical aspects of production)
7. As a first attempt what kind of film would you like to direct and why?
(This is to understand the degree of one's ambition)