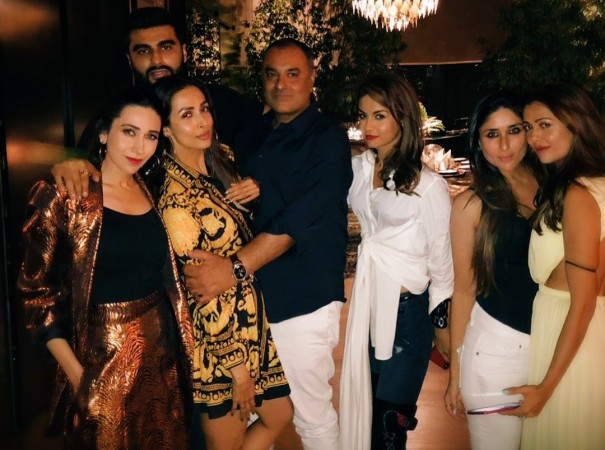 Even though rumour mill was churning out huge speculations of an alleged link-up between Malaika Arora and Arjun Kapoor, it was only recently that the duo finally decided to acknowledge it. After many, many months of denying and dodging, Malaika and Arjun have finally stopped hiding from the paparazzi and even pose for shutterbugs together.
While the duo walked hand-in-hand and danced on India's Got Talent. It was their vacation picture from the airport in Italy, sealed the deal for the media. And their latest picture, where the duo can be seen happily posing together at a friend's party with Malaika's girl-gang, is enough to stop the tongues from wagging.
However, there are several reasons why the duo certainly won't get married at least for the next 2-3 years.
Anshula's marriage: As per a report in DNA, Arjun Kapoor would only settle down once his sister Anshula settles down and not before that. Since Anshula is not dating anyone, the family is on a look-out for an eligible bachelor for her.
Malaika wants to focus on her son: Post Malaika and Arbaaz's divorce, the custody of their son, Arhaan, is with Malaika. And Malla (as she is fondly known as) doesn't want anything to come in between her and her son. Her sole focus is on her son, who is in his teenage years now.
Their relationship is quite new: Since they have recently started dating and the relationship is quite new, the couple wishes to take it slowly and seriously. The duo is not in a rush to label the relationship anytime soon. In fact, if reports are to be believed, Malaika and Arjun both want this relationship to grow for the next couple of years and then take a step forward.
Work commitment: Both Arjun Kapoor and Malaika have their hands full with work appointments. While the Kapoor scion would be busy with his film commitments, Malaika has many shows and dance numbers lined up.