The captain of the India cricket team, Virat Kohli has been lauded by everbody for his strict fitness regime. He also wants his team-mates to follow a similar routine and become fit as a fiddle. It is such quality of fitness which has helped him play cricket matches at a stretch for 7-8 months without any major rest.
Kohli has gradually become a fitness freak and his physical appearance has evolved wonderfully over the last four years. He has become a regular gym goer. No wonder, he has a set breakfast, which does not include items, which will hamper his body.
The India captain opened up about his food diet in a TV programme known as "Breakfast with Champions". Kohli seems to be so particular about his food that he carries his own butter.
"I have a set breakfast. I eat an omelette, three egg whites, one whole egg. The spinach black pepper and cheese, some grilled bacon or smoked salmon along with it. I eat papaya or dragon fruit if it's available or watermelon. I eat decent amount of cheese for good fats," Kohli said during the show.
"I carry my own butters and I get gluten free bread from the hotels...so I apply on that. Then a nice big pot of green tea with lemon, I drink three to four cups of that."
Kohli seems to have a heavy breakfast, which is always advisable, followed by a decent lunch and a light dinner before going to sleep.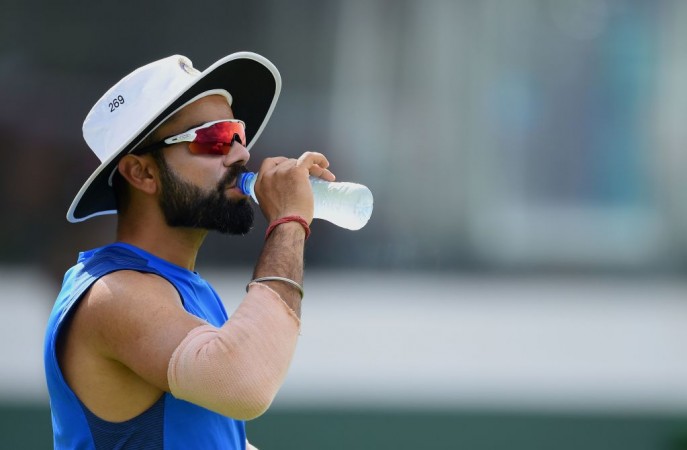 "When our trainer Mr. Basu tells me to put on a bit of muscle then I increase red meat. Otherwise generally for lunch it's grilled chicken and mashed potatoes, spinach and veggies and for dinner it's seafood," Kohli said.
One needs to applaud Kohli for such a strict diet as people from Delhi love their food. And make no mistake, there was a time when Kohli used to love butter chicken, which he seems to have given up. He has not had this delicious north indian cuisine for four years.
So, there is a lesson for all those who want to be fit like Kohli. There are some compromises, which you need to make for a healthier life.