Virat Kohli has had a tremendous 2017 so far in all formats, especially in the ODIs, scoring 1,460 runs in 26 matches. His numbers are amazing, 6 hundreds, highest score of 131, with a Bradmanesque average of 99.11 in 2017. He has also become the fastest player to reach 9,000 ODI runs.
These stats are going to make any player in world cricket, proud. No wonder, at the moment, he is regarded as the best batsman in ODIs. What makes these numbers astonishing is the consistency with which he scores for India. For instance, he has scored four tons in his last 10 ODIs, and two in his last three.
Former India captain and batting legend Sunil Gavaskar, who is a regular commentator when India play, has been closely following Kohli's game. He feels that such kind of consistency from Kohli is due to the fact that he is a quick learner, and does not repeat the same mistakes.
"Key to Virat Kohli's consistency is that he learns from his mistakes and to then avoid those. That is what Virat keeps on doing. There will be some same dismissals because that's what cricket is all about but if you have made a mistake, you try to avoid it," "NDTV" quoted Gavaskar as saying.
"The bowlers will get you out because they will bowl you the odd good ball, that is accepted. But the thing that he learns from errors and avoids them, that is why he is so consistent."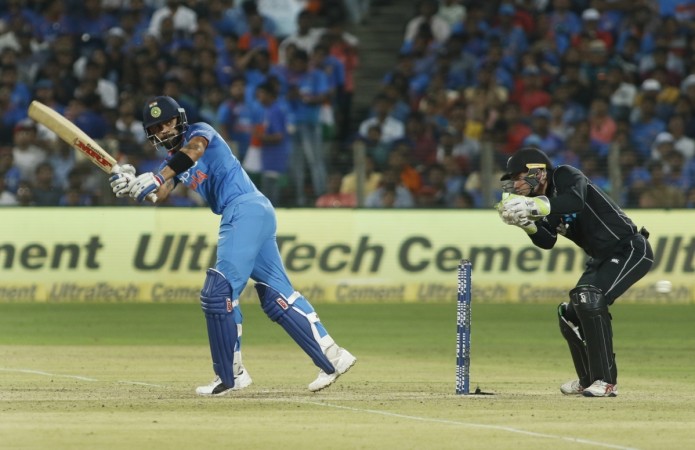 Time to applaud his fitness also
Cricket has become a demanding sport now, where players need to maintain a high level of fitness. With India playing excessive cricket, these players need to remain fit, and Kohli has been playing continuous cricket for the last 12 months or so.
Such kind of hectic schedule has not stopped Kohli from becoming India's run machine and the go-to man for the "Men in Blue" in all formats.
However, his biggest test will lie in away conditions as India are set to play in South Africa , England and New Zealand, next year.