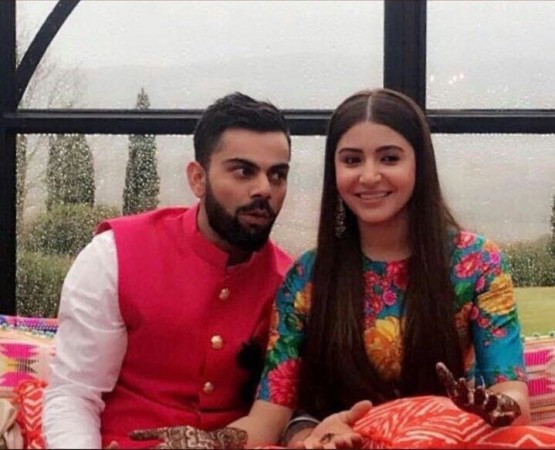 Virat Kohli and Anushka Sharma got married in Italy on December 11. Tennis star Sania Mirza believes the popular couple tied the knot in the European country to stay away from the media hype.
Virat and Anushka, popularly called Virushka, had kept their marriage a secret and even their marriage organisers, Shaadi Squad, played an important role in keeping things under wraps.
Though the media made their assumptions after India captain Kohli decided to skip the Sri Lanka ODI, T20I series and with both the couple's family moving out of the country, there was no clarity about the marriage.
However, it was on the December 11 that Virat and Anuskha confirmed their marriage, posting images from Italy on social media with promises to love another forever. Sania explained why they might have got married abroad.
"High profile marriages are obviously a little bit complicated in terms of dealing with so much of outside stuff, it's not just internal. They obviously realised how the media hype would be here so they went to Italy. At some point, they have to face it," PTI quoted Sania as saying.
"I don't cherish media hype at all. Shaadi gives enough stress anyway. My sister got married, it was not high profile yet still it was very stressful."
Their wedding receptions will take place in Delhi and Mumbai later this the month. These will be glittering affairs, attended by the who's who of their respective fields.
The couple, who went for honeymoon to Switzerland, has also been posting pictures from the country.
Virushka will not be able to spend much time together as Kohli will have to prepare for the upcoming tour of South Africa. The couple will head to South Africa, where Anuskha will stay for some time and then return for movie shoots.