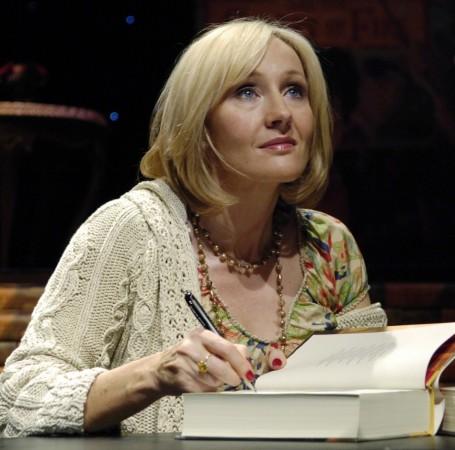 JK Rowling might be a well acclaimed author for her remarkable fiction series (read Harry Potter) but that did not stop her from taking the pseudonym of Robert Galbraith and penning another well reviewed crime novel, the secret of which was revealed this weekend.
A statement released by Rowling's publicist on Sunday said, "I hoped to keep this secret a little longer because being Robert Galbraith has been such a liberating experience."
"It has been wonderful to publish without hype or expectation, and pure pleasure to get feedback under a different name."
The revelation was reported by The Sunday Times after it began investigating "how a first-time author with a background in the army and the civilian security industry could write such an assured debut novel."
Clues of Galbraith and Rowling sharing the same agent and editor led to the ultimate conclusion.
Speaking of the deception, Jon Howells, a spokesman for Waterstones, one of London's biggest bookstores chains, said it was, "the best act of literary deception since Stephen King was ousted as Richard Bachman back in the 1980s" reported The Associated Press (AP).
"The Cuckoo's Calling" released in April this year about a war veteran-turned-private investigator had garnered positive reviews upon its release. With over 1500 copies sold the book faced a steep rise in sales, topping the Amazon list just as the secret of JK Rowling being the original author of the book was revealed.
Littel Brown, the publisher of "The Cuckoo's Calling", on Sunday said, "A reprint of the book is under way and will carry a revised author biography, which reads 'Robert Galbraith is a pseudonym for J.K. Rowling."
Just as the demand for the crime novel escalated with numerous stores and online portals reporting 'out of stock', speculations for the books' sequel was confirmed by the author.
Rowling in her statement added, "And to those who have asked for a sequel, Robert fully intends to keep writing the series, although he will probably continue to turn down personal appearances."
Crime writer Peter James after reading the crime novel, told Sunday Times, "I thought it was by a very mature writer, and not a first-timer."
Rowling's pseudonym Galbraith was introduced by the publisher as "an ex-military man, married with two sons, who wrote the novel based on experiences from his military life."