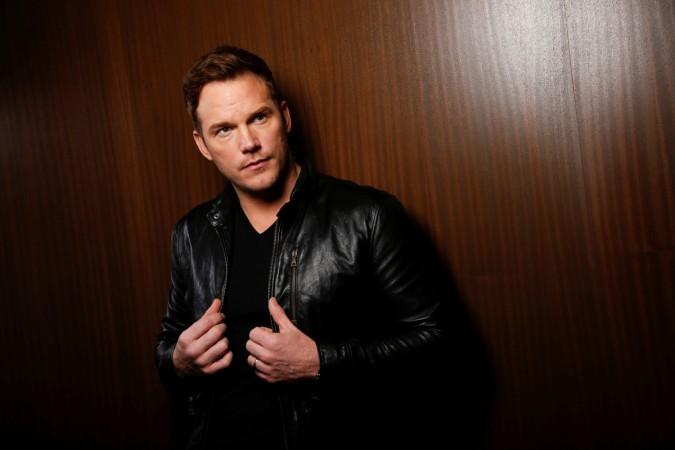 Guardians of the Galaxy's Peter Quill aka Star-Lord once used to weigh nearly 300 lbs, but not anymore.
Chris Pratt underwent a drastic transformation in the past couple of years. The star has been working out and put himself on a strict diet for Guardians of the Galaxy Vol. 2 and as well as his upcoming Jurassic World sequel.
Also read: Zoe Saldana flaunts her svelte figure at Guardians of the Galaxy Vol. 2 UK premiere
Recently the 37-year-old has been talking about his diet plans as he teases his fans with #whatsmysnack video on Instagram. But what is this #whatsmysnack?
In a recent interview with The Huffington Post, the Star-Lord explained it all as he said, "I'm glad that they asked that, and thanks for following me on what's my snack? Snack nation. Peter Quill's shirt in the movie, if you see that; that's his favorite snack.
"It's actually a label from, this is a little Easter egg, but from the first movie [Guardians of the Galaxy], there was some candy on the table. I think I'm eating some of the candy. James really loved the label, the art department had gone the lengths of creating this language, and created a label for some candy. He put that label on the shirt. That's the snack Peter Quill likes to eat."
But is that Pratt's favourite snack as well? No, he likes cheese and crackers and Crudités. "Cheese, crackers, and mustard and that kind of thing. If I could I'd just live on that. I'd get fat and Doritos with my face on it I should say."
The interview also revealed a few secrets of his diet plans. He thinks the best way to reduce weight "is not to have a weight goal". But how is that possible? The Passengers actor advised: "Don't be hard on yourself if you can't lose weight and can't keep it off. That's just really natural."
He simplified the matter a little while explaining that how to set the goal for weight loose. "My goal is six months. It's six months of consistency. Go to the gym, or do something every day for six months. See if I can do that. Make the goal, a consistency. Build up a bunch of consistency and make it more of a lifestyle, rather than seek out a weight goal."
In his 2015's interview with Men's Health, Pratt shed light on the reason for becoming overweight: "I put on weight because I'd fallen in love with a woman [actress Anna Faris] who loved to feed her man.
"We were drinking a lot of wine and having fun. I was her little Hansel out in the woods and she was fattening me up to put me in the fire. It was like Momma Bear and Papa Bear. She would eat a little bit, I would eat all of mine and the rest of hers."
So what's the top secret behind Pratt's human/alien hybrid look in Guardians of the Galaxy?
According to Men's Fitness, Pratt has been "mixing it up" with his workouts. Peter Quill aka Star-Lord is "currently trains seven days a week, adding battle ropes and medicine ball work with CrossFit and Tabata HIIT."
The actor is currently under training for completing a triathlon. His training session is followed by cycling and a small session of vinyasa hot yoga.
His forthcoming film Guardians of the Galaxy Vol.2 will release in theatres on May 5, 2017.