The fact that Bhumi Pednekar had her acting chops instilled deep into her was never a secret, but, with her name being added to the biggest names in the industry who have come together for Karan Johar's – Takht, she can definitely be touted as an A-lister to watch out for.
Not only are the roles she has done mostly been out-of-the-box, her off-screen character too, is certainly not a conventional one. And we got to know a lot of it, through her candid interview in web series – Feet Up With The Stars. Bhumi's candour and sass took us a bit off-guard but for a good reason.
On being asked about her love-life, Bhumi confessed to having a boring, clichéd life where she is only married to her work and has the time only for her work. However, what surprised us was when she said that since there is no love-life when she works, that's the reason she travels. Reading between the lines? So, were we, when the host of the show, Anaita Adajania Shroff clarified that for Bhumi it's more like a 'lust-life' rather than a 'love-life'. She further added that she loves boys, but, she loves men even more.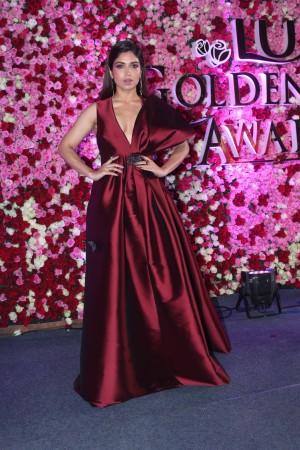 Remembering a romantic story, Pednekar revealed that once when she was dating a guy, he had decorated the entire room with just roses. Elaborating further, the Takht star added that when she was young, she was kind of mushy and romantic but not anymore. She also said that flirting is healthy, it keeps one on their toes, keep them going and she never shies away from a healthy flirting.
Talking about one embarrassing moment, Bhumi recalled how she had walked into her parents' bedroom while they were at it. Remembering the moment, she said, her mother still feels apologetic for what she had seen as a child.
When it comes to bedroom etiquettes, Bhumi doesn't like quickies, gets attracted to a good physique and an impeccable dressing sense. She also confessed that she is quite materialistic and superficial when it comes to love and would never ever want to compromise on any of the traits she wants in a guy.
Ahem! Ahem! That was quite an explosive interview, won't you agree?