Reunited Worlds, the SBS romantic fantasy drama that is also known as Into The World Again, will be back with episodes 21 and 22 next Wednesday, August 23, at 10pm KST. These episodes will probably focus on the mysterious murder case of Yang Kyung Chul.
Sung Hae Sung was so desperate to clear his name out of the murder case that he threatened the person who caused his death. Bit Cha Gwon Pyo did not fall for it. He used the opportunity for his own benefits.
Cha Min Joon's father told the male protagonist that he knows the person who killed the high school student. He confidently told the victim that it is something that a third person should never now. Did Sung Young Joon kill Yang Kyung Chul?
Also read School 2017 episode 11 preview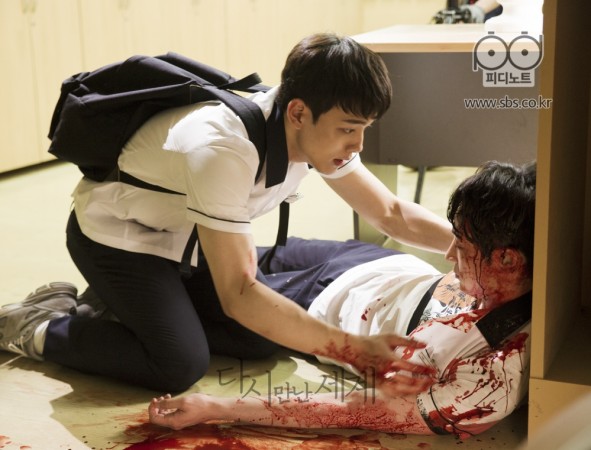 It was teased in the past few episodes that the doctor has something to do with the murder case and there is something that he wants to hide from his loved ones. Will it be about his secret team up with Chairman Cha Gwon Pyo in framing his brother as a killer?
The viewers believe that Sung Young Joon is the real culprit. If fan theories are to be believed, the upcoming episodes will focus on a secret team up between the doctor and the chairman.
"I think what happened 12 years ago was that young jun killed the other student for whatever reason and Chairman Cha accidentally killed Haesung. Just at the moment he went out of the car to check the body, he saw young jun who coincidentally saw the whole thing. Chairman Cha then offered young jun what he wanted i.e. doctor education, and then young jun told him that he just killed a student. So NATURALLY as mentioned, Chairman gaping dickhole framed the dead Haesung, made the driver take the blame probably for money of whatever half-assed reason the show's gonna come up with and lived happily ever after with major ass young jun," wrote a fan.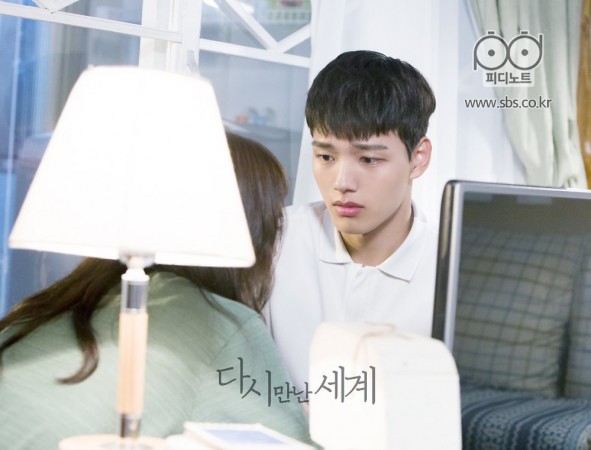 "I think YoungJun was the culprit that killed student in the art room but I have no idea how Young Jun is suddenly connected with Chairman Cha after that. Poor CEO Cha that he found out that his father might be the culprit. And he doesn't know about the dead student. If he finds out later I'm sure he will collapse like the other person... And I might say that Jung Won might wear that hairpin later in front of CEO Cha that will make him shock..." stated another viewer.
Korean drama lovers will have to wait until next Wednesday to know more about the onscreen couple since SBS is yet to release the trailer and promotional photos for episodes 21 and 22. In the meantime, you can watch the first 20 episodes online here.