School 2017, the KBS coming-of-age drama, will be back with episode 11 next Monday, August 21, at 10 pm KST. This chapter will probably revolve around a secret team up between Hyun Tae Woon and Song Dae Hwi.
The high-school students became rivals after the death of their close friend in a road accident and it was really surprising to see them help each other. After the billionaire boy helped the School's student president in his maths text, the brilliant student helped his classmate in hiding the secret identity.
Since they have a common friend to protect (Ra Eun Ho) and an enemy to deal with (Kim Hee Chan), they will probably decide to work together against the antagonist. If they collaborate with each other, Shim Kang Myung and Han Soo Ji will surely help them in their fight for justice.
Also read Seven Day Queen season 2 predictions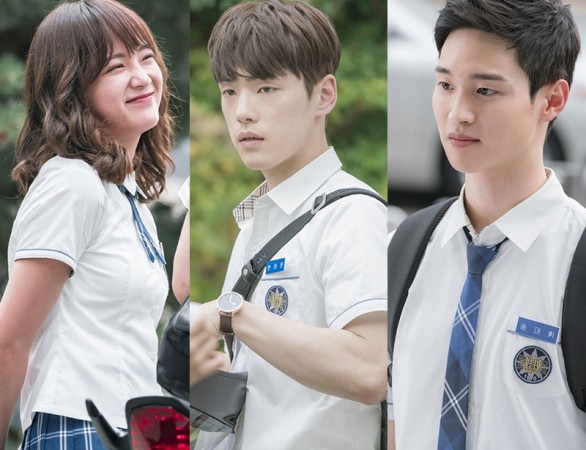 The viewers are already looking forward to the works of team X. Initially, it was just the billionaire boy, who was fighting against the evil doings of school management. When the female lead joined him, the plot became really interesting. Now, Seo Bo Ra is also part of them. Will Song Dae Hwi be the next one to team up with them?
"Feel so happy for Bora, she made friends with Eun Ho and Tae Woon! Finally from next episode 11-16 onward the attack to those no manners and rich spoilt kids will begin! Hope in the end Dae Whee and Tae Woon become friends again and Tae Woon Father and his relationship with his son will improve," stated a fan of the Korean mini-series.
Find out what lies ahead for the students and teachers of high school next Monday at 10 pm KST. Until then, catch up with the first 10 episodes online here.