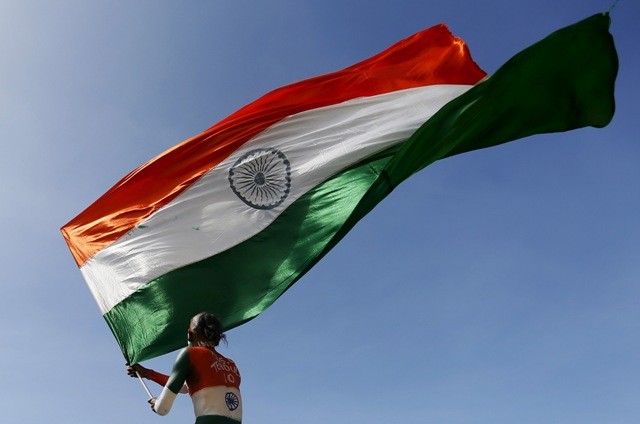 On Saturday, January 26, India will celebrate her 70th Republic Day.
The entire country will celebrate the Indian constitution coming into force on January 26, 1950. The Constitution Committee was headed by B. R. Ambedkar and the Constitution had replaced the Government of India Act, 1935. Republic Day in India is a national holiday.
A grand parade is held in Rajpath in New Delhi in the presence of the country's dignitaries as well as an eminent politician. As per tradition, the country's armed forces will march in front of the President, Ramnath Kovind, saluting the man who is also the Commander-in-chief of the Indian Army.
This year, the chief guest will by South African President, Cyril Ramaphosa. Prime Minister Narendra Modi had invited him during a meeting at the G20 summit which was held in Buenos Aires, Argentina.
Here are some quotes made by famous people regarding India's Republic Day
At the dawn of history India started on her unending quest, and trackless centuries are filled with her striving and the grandeur of her success and her failures. Through good and ill fortune alike she [India] has never lost sight of that quest or forgotten the ideals which gave her strength. – Jawaharlal Nehru
Even if I died in the service of the nation, I would be proud of it. Every drop of my blood... will contribute to the growth of this nation and to make it strong and dynamic. – Indira Gandhi
Let new India arise out of peasants' cottage, grasping the plough, out of huts, cobbler and sweeper. – Swami Vivekananda
India is the cradle of the human race, the birthplace of human speech, the mother of history, the grandmother of legend, and the great grand mother of tradition. Our most valuable and most astrictive materials in the history of man are treasured up in India only! – Mark Twain
India has no dearth of brave young men and women and if they get the opportunity and help then we can compete with other nations in space exploration and one of them will fulfill her dreams. – Atal Behari Vajpayee
We are Indians, firstly and lastly. – B. R. Ambedkar