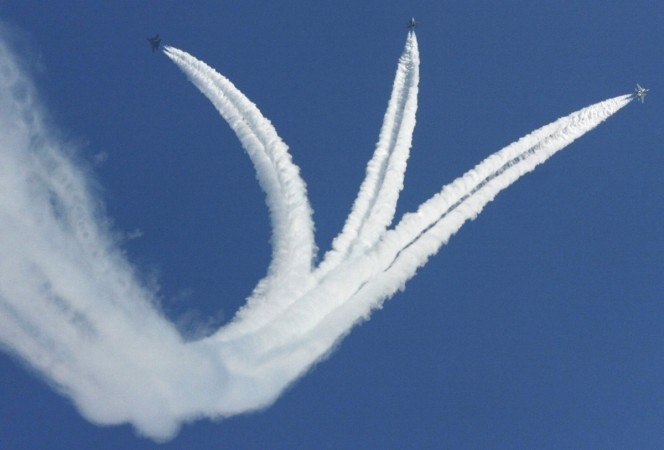 Several preparations are underway as India gears up to celebrate the 69th Republic Day on January 26. While the parade, various tableau, and children and armymen being honoured with gallantry awards have always been major attractions at the event, 2018 will also witness attack helicopter Rudra at the parade for the first time.
The Indian Air Force's flypast at the event will feature 38 aircraft, including 21 fighters, 12 helicopters and five transporters. "The flypast will be divided into two blocks. The second block will start with Rudra formation comprising Advanced Light Helicopter MK-IV WSI. This is the first time this aircraft is being showcased in the Republic Day Parade," the Times of India quoted Group Captain Rahul Bhasin as saying.
Rudra is an attack helicopter manufactured by the Hindustan Aeronautics Limited for the Indian Army. It is the first armed helicopter to be produced indigenously in India.
Other aircraft that will be a part of the flypast are C-130 J, Tejas Light Combat Aircraft, two Sukhoi-30 MKI, Jaguar, and the MiG 29 Upgrade aircraft. This year, the theme of the IAF tableau is "Indian Air Force encouraging indigenisation," and the tri-service's theme is "veterans are asset to the nation."
Meanwhile, this Republic Day may also see a tableau by the All India Radio with a Mann Ki Baat theme. In tune, AIR has reportedly already received an approval for the same and has developed a tableau.
"Mann Ki Baat is the flagship programme of All India Radio and the broadcaster wants to feature it," Livemint quoted a source as saying.
The radio show, in which Prime Minister Narendra Modi addresses the nation, is popular among listeners and has already earned ad revenue of about Rs 10 crore through 39 episodes.
"It's the first time that AIR is doing something like this (Mann Ki Baat tableau). It is a good idea as it will help AIR popularize the show and further reach out to the remotest parts of the country. The tableau will definitely help the reach of Mann Ki Baat," a former information and broadcasting ministry official added.