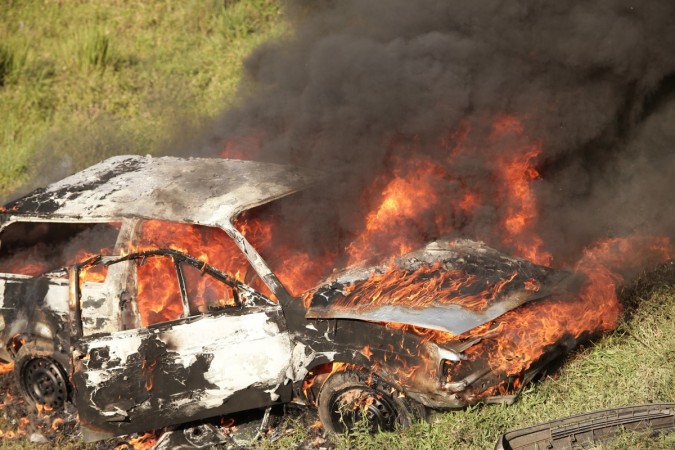 As people across India were glued to their television sets watching the Republic Day Parade on Thursday, January 26; seven blasts rocked Assam, while explosions were also reported from Manipur. All in all, it turned out to be a violent Republic Day for the North-East, despite no reports of any injury or death thus far.
Also read: Assam Rifles vehicle ambushed in Tinsukia district along Assam-Arunachal border, two soldiers killed
Blasts in Assam
Proscribed outfit ULFA (Independent), which shuns talks with the state and Central governments, have been blamed for the low-intensity blasts across three districts of Assam, carried out with the help of Improvised Explosive Devices (IEDs). The police said that their intention was to create panic among people.
Thus, while one blast took place near a parade ground in Dibrugarh town where the Tricolour was being unfurled, petrol pumps, bridges and empty water tanks were also targeted. It seems the group wanted to create more panic, but were prevented from doing so, because security forces discovered and neutralised three other IEDs in the Tinsukia district.
Besides Dibrugarh, blasts were also reported from the Charaidow and Sibsagar districts. Assam Director-General of Police Mukesh Sahay was quoted by the New India Express as saying: "We have received reports of seven low-intensity blasts. There were no casualties in the incidents."
Blasts in Manipur
Two IED blasts were also reported from Manipur, but no casualties were reported from here as well. ULFA (Independent) and its allied groups are suspected to be behind these blasts, because they had called for a bandh on Republic Day.
"As India's celebration of Republic Day is a stark reminder of the colonisation of the region by India, we ought to dissociate ourselves from it. We, the fraternal organisations, have decided that the region should collectively boycott the Indian Republic Day," they had said.