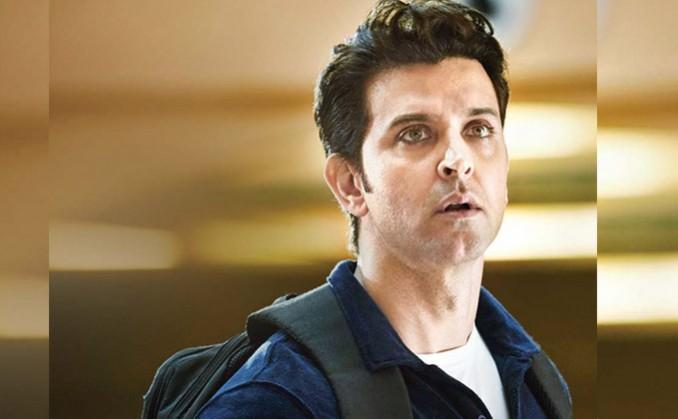 Bollywood actor Hrithik Roshan, who is basking in on the successful opening of his film Kaabil, wished his fans happy Republic Day 2017 and also reminded them of the power of 'WE THE PEOPLE.'
Kaabil was released in theatres around the world on January 25 and received decent response at the box office on the opening day. Hrithik Roshan is all thrilled over the response and kept thanking his fans and colleagues, who lauded his performance in the movie and congratulated him on Twitter.
Hrithik Roshan took to his Twitter handle on Thursday morning to wish his followers on Republic Day 2017. Meanwhile, the actor reminded the meaning of words like we the people, sovereign, socialist, secular, democratic, liberty, equality and fraternity in a series of tweets. Here are his comments posted on his Twitter account:
"2day lets remind rselves dat "WE D PEOPLE" means power is ultimately rested in hands of d common man. You and me... "SOVEREIGN" means No external power can dictate us. "SOCIALIST" means let's achieve goals through evolutionary and non-violent means. SECULAR means V respect all religions. DEMOCRATIC means V vote without any discrimination on the basis of caste, creed OR colour.."
"LIBERTY means Freedom of thought n expression. EQUALITY means All are equal in front of law. Regardless of status or power... FRATERNITY means feeling of brotherhood & a sense of belonging among people.... HAPPY REPUBLIC DAY 2 all my brothers n sisters. Let's be r best n giv r best 2 r country. show each other we belong to each other. Jai hind!"
HAPPY REPUBLIC DAY 2 all my brothers n sisters. Let's be r best n giv r best 2 r country. show each other we belong to each other. Jai hind! pic.twitter.com/UWlqjKN0pR

— Hrithik Roshan (@iHrithik) January 26, 2017