After India's struggles in England, head coach Ravi Shastri was summoned by BCCI's Committee of Administrators (CoA) to discuss the team's show. According to a report by Mumbai Mirror, Ravi Shastri was interviewed by Vinod Rai, before the Indian team left for Asia Cup.
India were not outplayed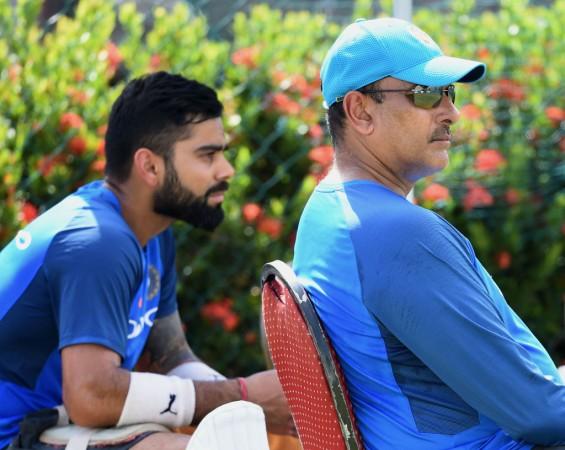 As he has maintained right through, Shastri reiterated the point that his team was not outplayed and they were impressive despite the scoreline.
"I would not say (we) failed badly. But we tried. We must give credit where it is due. Virat and me were asked to pick the Man of the Series (for England) and we both picked Sam Curran. Look where Curran has scored, and, that is where he hurt us. More than England, it was Curran who hurt us," Shastri told ESPNCricinfo in an interview just after the series loss.
The head coach also defended captain Virat Kohli and said that his influence over the team is nothing but positive and that the team is headed in the right direction.
"Tell me one team in the world at the moment that goes out and competes all the time. We are the one team. It is just that we need results coming in our favour more often on the winning side," Shastri said in the interview.
India still retain the number one position in the Test rankings and this the point Shastri tried to drive home.
In a separate interview to former West Indies fast bowler Michael Holding, captain Virat Kohli had said that for him personal milestones mean nothing if they are not helping his side win games.
"I don't play for people, perceptions or reputations. I only play for the team to win. I didn't start to play for numbers. People will only remember your attitude and what you brought to the field", he said.
India is all set to take on West Indies in a two-match Test series, following which their next big assignment is the tour to Australia and once again, the performance of the batsmen will be under the scrutiny.