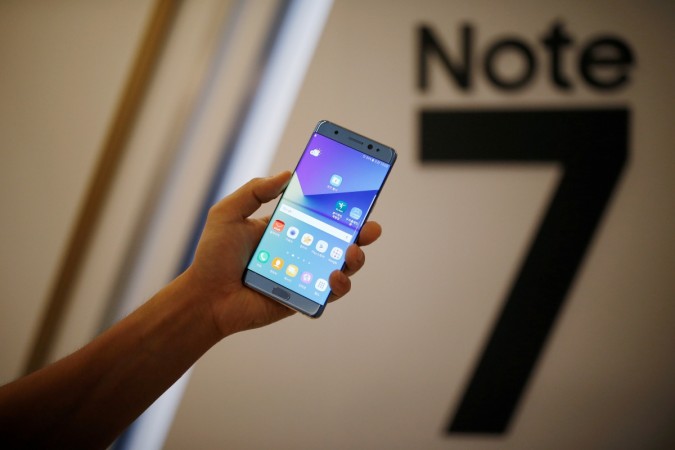 In a newly reported incident regarding the Samsung Galaxy Note 7 going up in smoke, a man in the US has stated that he had to wake up early in the morning upon being choked from smoke emitted by the smartphone. An interesting aspect here is that this handset was an apparent replacement device offered by Samsung.
The owner of this smoke-bellowing Galaxy Note 7, Michael Klering stated that when he opened his eyes, the room was filled with smoke and on inhalation of these fumes, he was also said to have obtained treatment at a local ER where he was reportedly diagnosed with acute bronchitis.
"I was vomiting black so it was very scary. It was a lot of black stuff and it didn't look right", stated Klering to WKYT.
Klering also told WKYT that he had his replacement Galaxy Note 7 smartphone for little over a week before the latest incident. He also clarified that his phone was not charging when he woke up to find the device emitting fumes.
" It wasn't anything, it was just sitting there".
Klering also reportedly notified Samsung about the smoke incident, and stated that the South Korean electronics giant wanted him to surrender his phone but he stood firm on not returning the device to folks at the company. At this juncture, Samsung is yet to issue official statements regarding relatively newer untoward instances concerning its Galaxy Note 7.
It is worth noting that very recently a Samsung Galaxy Note 7 user reported that his replacement unit caught fire when he was aboard a plane that was preparing for take-off from Louisville, Kentucky. Authorities carried out evacuation in a timely manner, thereby preventing casualties. A Bloomberg report quoting personnel of the US Safety Commission hints at the probability of a second recall if the newly reported accident is as severe as it sounds.
"If it's the fixed phone and it started to smoke in his pocket, I'm going to guess there'll be another recall," stated Pamela Gilbert, who is a former executive director of the Consumer Product Safety Commission.
However, nothing has been confirmed on it as of now. The Federal Aviation Administration are also on the latest case to verify the authenticity of the Galaxy Note 7 user's claims of the handset being a replacement device after Samsung's first round of global recall.