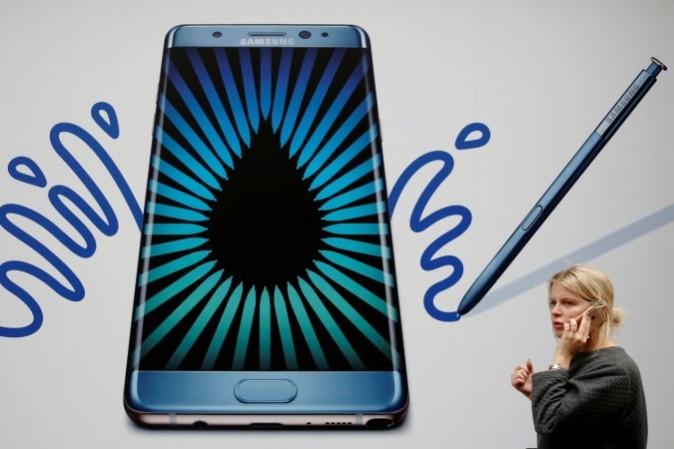 South-Korea based Samsung, which has of late been dogged by issues of Galaxy Note 7 flagship exploding, could now face yet another setback that could lead to it being forced to initiate another recall of the Galaxy Note 7 handsets.
Authorities in the US are said to be hard at work investigating the cause of a Samsung Galaxy Note 7 catching fire on a plane that was preparing to take-off from Louisville, Kentucky, in the United States of America. Authorities carried out evacuation in a timely manner, thereby preventing casualties.
This incident could inflict infamy on Samsung, considering that the owner of this Galaxy Note 7 has reportedly stated that his handset was a replacement unit offered by Samsung after carrying out its first global recall process. Also, a Bloomberg report quoting personnel of the US Safety Commission hints at the probability of a second recall if the newly reported accident is as severe as it sounds.
"If it's the fixed phone and it started to smoke in his pocket, I'm going to guess there'll be another recall," stated Pamela Gilbert, who is a former executive director of the Consumer Product Safety Commission.
However, nothing has been confirmed on it as of now. The Federal Aviation Administration are also on the latest case to verify the authenticity of the Galaxy Note 7 user's claims of the handset being a replacement device after Samsung's first round of global recall.
Exploding Samsung Galaxy Note 7 handsets used as a mod in GTA 5
It seems that the whole situation of Samsung's Galaxy Note 7 smartphones blowing-up is being viewed hilariously by the Grand Theft Auto (GTA) community. This has resulted in a modder demoing an exploding Samsung Galaxy mod, in which Galaxy Note 7 smartphones are used like bombs to wreak havoc. Check out a demo of these hilarious details, here.