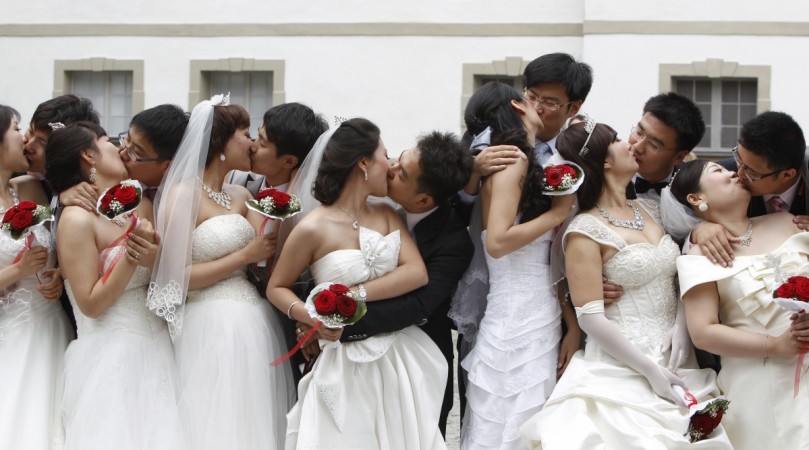 From live mice to inflatable donkeys, China's largest online marketplace Taobao offers many such wacky items. Now, boyfriends are also available for hire in the shopping website.
When parents start pressurising their daughters to "settle down", the girls add an impressive, charming boy to their "shopping cart".
Chinese men offer their companionship for as little as 1,000 yuan ($160) to as high as 10,000 yuan ($1,599) a day, and charge additionally for any activity from surfing the internet together to performing romantic activities like handholding and going to the movies, according to Foreign Affairs. For example, while dining with the parents can cost a girl 50 yuan ($8.21) an hour; shopping or seeing a movie can be included with an additional 30 yuan ($4.92) an hour, plus concessions.
Most women who "hire a boyfriend" are in their late twenties or older and want to put up an act in front of their parents to prove they are not lonely singles. To avoid nagging questions and nosey enquiries about a boyfriend, the ladies surf through Taobao. The site is like Amazon or eBay, except for the live males that are available for rent.
According to Taobao, the online search term "rental boyfriend" rose by 884 per cent between 2012 and 2013. And although, girlfriends are available for rent as well, majority of those renting themselves out are male.
The males available for hire can come with highly detailed specifications, reports International Business Times.
To establish the fake relationship, the potential "boyfriend" and the employer first exchange photos and settle on what services will be required and how much the entire shenanigan would cost. They then formulate a game plan and a background story on their meet-cute.
Many Chinese women are increasingly resorting to renting a boyfriend to appease their parents.