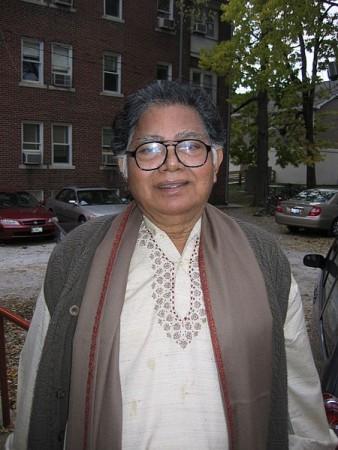 Renowned Indian poet and novelist Sunil Gangopadhyay passed away on Tuesday morning at his South Kolkata residence, West Bengal. He was 78.
Gangopadhyay died of a massive heart attack at around 2 am on Tuesday. He is survived by his wife Swati Bandopadhyay and son Sauvik, who stays in Boston.
His body was taken to the funeral parlour, Peace Haven, and will be kept there until his son arrives from the US for the final rites, according to report on Bengali news channel ABP Ananda.
Born in Faridpur district of present Bangladesh, Gangopadhyay is a prolific writer who wrote more than 200 books. He was also awarded with several prestigious awards including the Indian Sahitya Akademi award in 1985, Ananda Puraskar in 1989 and The Hindu Literary Prize in 2011.
He studied at Surendranath College, Dum Dum Motijheel College, City College, Kolkata, and obtained his Master's degree in Bengali from the University of Calcutta in 1954.
Gangopadhyay has excelled in different genres including short stories, novels, travelogues, features and essays, but he always maintained poetry to be his "first love".
He is also known for writing different types of children's fiction. One particular fiction character, Kakababu, has become legendary in Indian children's literature.
He was the founder editor of Krittibas - a poetry magazine which encourages new generation poets to experiment with different poetic themes and rhythms.
Gangopadhyay used pen-names likes Nil Lohit, Sanatan Pathak and Nil Upadhyay. He served as president of the Sahitya Akademi since 2008.