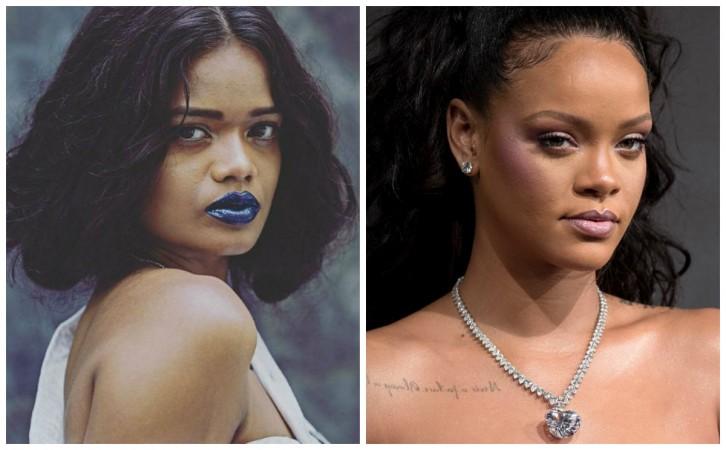 It is believed that Indian society is highly obsessed with fair skin, but one young girl, who is now called "Indian Rihanna", has been breaking all the stereotypes with her beauty and confidence.
Renee Kujur, a 28-year-old model from Chhattisgarh, has been making headlines for two reasons – one for her inspiring journey and second for her uncanny resemblance with the international star Rihanna.
Due to her dark complexion, Renee faced a lot of hardships and embarrassment, but she overcame them all and has now become a successful model. The new internet sensation said that she was rejected and humiliated for her colour and facial features.
"I had no job for a year and was frustrated. Then, I made my portfolio from my savings. I started circulating my portfolio but I got nothing but rejection. People made fun of my flat nose and complained about my dark skin. I was always told that only fair models were needed," she told India Today.
However, things changed for her when people started comparing her with Rihanna.
"Photographers would tell their clients that I resemble Rihanna. That way, it was easier to convince them. No one could deny that Rihanna was beautiful. That sort of worked in my favour. Those who had called me kaali and unattractive had to take back their words," she told Hindustan Times.
Although things are falling in place for Renee, she raised a valid question. While she is happy that people now treat her like a celebrity, she still wonders if she would have achieved all these if she did not look like Rihanna.
"People used to reject me saying she is dark and ugly. Now I am successful. But my question is that if Rihanna wouldn't be there, would I be getting this love and importance?" she told ANI.
Check some of her stunning pictures on Instagram: