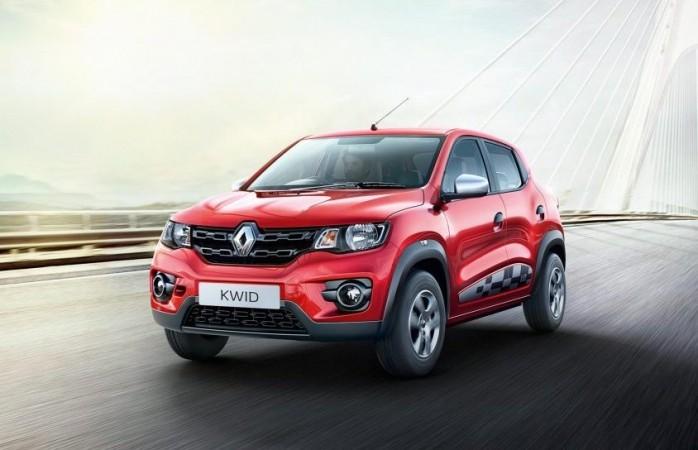 The CMF-A is one of the most successful platforms developed by Renault-Nissan Alliance for small cars. The first product of using the new platform was the Kwid launched in September 2015, and it has become a game changer for Renault India.
Nissan's sub-brand Datsun launched redi-Go underpinning CMF-A in June 2016 and it has become top selling model of Nissan-Datsun in India. Buoyed by the response, the alliance announced CMF-A based sedan in 2016. However, the project seems to have been put on the back burner owing to new developments in the industry.
Also read: Renault Kwid Climber to be launched soon; Kwid Racer to come later
Implementation of GST and its tax structure, and increasing customer interest in compact SUVs over sedans are the two key reasons for deferring the plan, reports AutocarIndia. With the GST implementation, special excise duty benefits enjoyed by sub-four-metre cars with engine sizes lower than 1.2-litre for petrol and 1.5-litre for diesel may be called off for the new sedan.
Currently the excise duty for automobiles across all the segments is between six percent and 30 percent. With GST roll out, different tax rates will be optimised and it is expected to drop prices of bigger vehicles while small car prices may go up. Hence, it remains to be seen, how the Government will take a decision on lower rate for compact vehicles.
What is more concerning not only for Renault-Nissan, but also for other car makers is that, sedans are no longer the only choice of graduation after hatchback in India. The advent of compact SUV and traction has dented sales of MUVs severely and affordable sedans are also in threat. It would be challenging for Renault-Nissan to launch a sedan despite these unfavourable market conditions.
What is next from CMF-A?
Though CMF-A based sedan may not see the light, the alliance will continue to develop other proposed models. Renault senior vice-president and chairman for Africa-Middle-East-India Bernard Cambier previously explained the versatility of the CMF-A platform that it can make five-seven different car types or body styles and a lot of projects under discussion. A seven-seater MPV and a compact SUV is actively in consideration.
Related
Top 10 car sellers: Tiago pushes Tata Motors to 4th beating Honda, Renault climbs to 7th
Renault Kaptur (Captur) coming to India this year; begins testing
Renault December sales: Kwid continues to do wonders; sales up 9.2%
New-gen Renault Symbol likely to replace Scala in India
Renault India plans to launch compact SUV, premium small car: Kaptur, Symbol on the anvil?