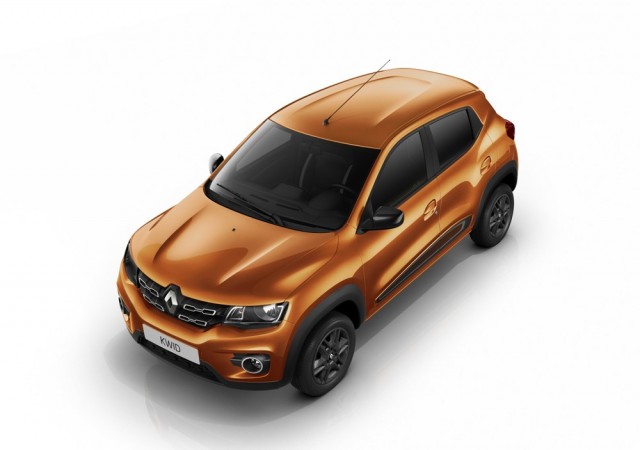 Even as we are flooded with the news about the upcoming electric cars from Tata Motors this week, Renault's supremo Carlos Ghosn has shed some light on the EV model which his company is working on. Most of the mass-market car brands are currently working low-cost EV and Renault seems to have already come with one.
In an interview with Autonews, Ghosn said Kwid EV is ready to roll. For a query regarding alliance's strategy for EVs in China, the 63-year-old business tycoon replied, "In China, we can't sell the Leaf. Too expensive and too sophisticated. We can't sell the Renault Fluence. Too expensive. What sells in China? Low-cost electric cars. So we are putting engineers from the alliance to develop a low-cost [Renault] Kwid EV for China. I just test drove the car in China. It will be a very well-engineered car at a very low cost."
It is clear that the Kwid electric version primarily targets Chinese market. However, Ghosn also made it clear it is also India-bound. "Once it works in China, there's no reason you're not going to export the car to India, to Brazil, to the Middle East," he added.
The Kwid electric has been designed for urban dwellers targeting residents of big cities such as Beijing and Shanghai. A previous report said the company is planning to use a common platform and outsource production to a local carmaker to keep the price down to around 1.5 million yen (approximately Rs 8.47 lakh)-- half the cost of the all-electric Nissan Leaf hatchback in China.
The Kwid electric is expected to be manufactured by an affiliate of Dongfeng Motor Group, Nissan's partner in a carmaking joint venture. Renault-Nissan's electric car push in China came after government's generous subsidies to make the country world's largest market for electric cars. This has also prompted Honda Motor to launch an electric car in China in 2018, while Toyota Motor has spoken about possible EV production there.
Source: Autonews