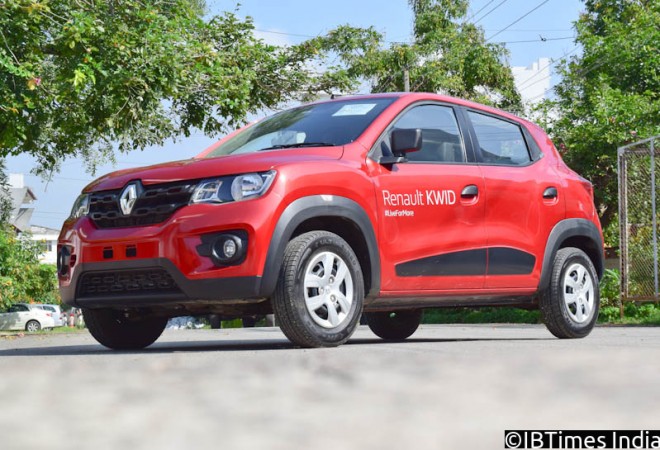 French car maker Renault is planning to launch one car per year in a bid to become a major player in the Indian automobile industry. The maker of Kwid hatchback, one of the most successful cars launched last year with a booking of over 1 lakh currently, registered a jump in sales by 160 percent in March 2016. The company sold 12,424 units of its vehicles in March and is expected to attain a market share of 5 percent before this year ends.
The new launches in the upcoming years will further bolster Renault's share in India. "We have already talked about launching one litre and AMT versions of the Kwid. New Duster has already been launched and going ahead, we plan to launch at least one new model each year in the country over the next few years," Renault India Country CEO and Managing Director Sumit Sawhney told the Press Trust of India.
When asked about future plans, he said, "We will continue to bring new products from our global portfolio into the country. We are launching products in the country at regular intervals but we want to ensure that we introduce right products at the right time."
The next launch that has been confirmed from Renault India is the Kwid 1000cc version and AMT Version. The model is expected to enter the market mid-2016. Earlier, we reported that Renault's plant will launch the Captur compact SUV and Laguna sedan in 2017-18 time frame. In addition to new launches, Renault India is currently also focusing on strengthening its dealer networks in the country.