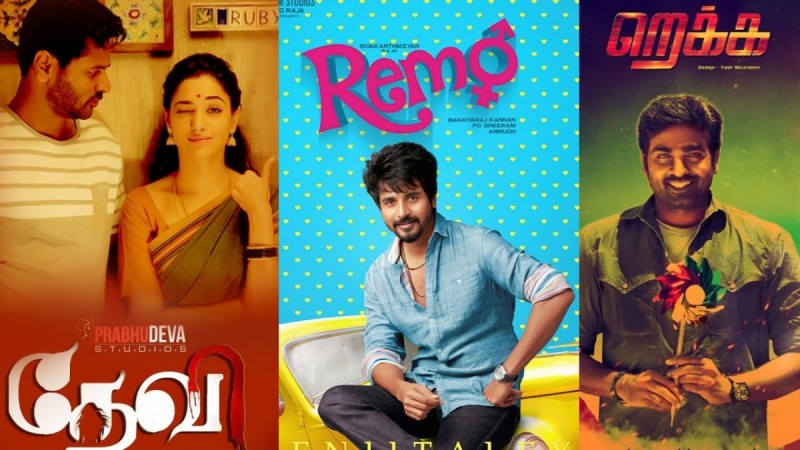 Piracy has hit Kollywood once again with latest movies Remo, Rekka and Devi being leaked online. The Tamil films are now available for illegal downloads on a couple of websites, which is expected to take a toll on its collections at the box office.
Remo 1st Day Collection | Remo Review | Rekka Review | Rekka Box Office
All three movies, which were released on Friday, made it to the websites hours after it opened in theatres. As per the trade experts, the leaks will have some impact at the box office as people would prefer to see the films comfortably in their living rooms than in cinema halls.
The makers of Remo had taken a lot of initiative to prevent piracy. The production house had campaigned to encourage people not to entertain piracy before its release. It had also requested people to report them if they come across any piracy by e-mailing them the links.
Yet the Tamil movies have made it to the Internet through the backdoors, causing losses to the producers and distributors. However, some of the links have been reportedly deleted, while some continue to be available online for download.
Sivakarthikeyan's Remo, Vijay Sethupathi's Rekka and Prabhu Deva's Devi have opened to positive reviews. All three films belong to different genres and are expected to witness good viewership in Tamil Nadu due to the long holiday weekend.