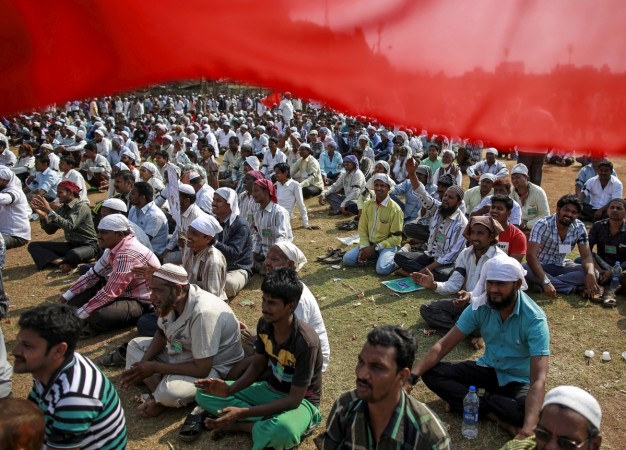 Update — 3:30 p.m. IST — India on Tuesday said that it takes no cognisance of the United States Commission for International Religious Freedom (USCIRF) report. The Ministry of External Affairs on Tuesday stated that the claims in the report that said that religious intolerance was on the rise in India stemmed from the organisation's failure in understanding India, its society and its constitution.
"Government of India doesn't see locus standi of a foreign entity like USCIRF to pronounce on state of Indian citizens' constitutionally protected rights," the ministry tweeted. "We take no cognizance of their report."
Original Story — Religious intolerance was on the rise and religious freedom was violated in India in 2015, according to a report released on Monday by the United States Commission for International Religious Freedom (USCIRF). The commission also claimed that the Bharatiya Janata Party (BJP) "tacitly supported Hindu groups and used religiously-divisive language to further inflame tensions."
The USCIRF — which is a U.S. federal government commission set up to monitor and defend religious freedom abroad — kept India in the Tier 2 category, where religious violations are condoned or tolerated by the government and are characterised by at least one of the elements of the "systematic, ongoing, and egregious" Countries of Particular Concern (CPC) standard.
"USCIRF will continue to monitor the situation closely during the year ahead to determine if India should be recommended to the U.S. State Department for designation as a 'country of particular concern,' or CPC, under the International Religious Freedom Act (IRFA) for systematic, ongoing, egregious violations of religious freedom," the report said.
Incidentally, the IRFA law has been used by the U.S. only once, in 2005, and it was against the then Chief Minister of Gujarat and the current Prime Minister of India, Narendra Modi. The provision, which was used in March 2005, barred foreign officials "who are responsible for or directly carried out particularly severe religious freedom violations" from entering the U.S. Modi was at the time accused of being complicit in the 2002 riots in Gujarat, which had resulted in thousands of Muslims being killed. He was later absolved of the charges.
According to the report, Christians, Muslims and Sikhs faced harassment and incidents of violence in the country in 2015. It also talks about the social exclusion faced by the Scheduled Castes and Scheduled Tribes in India.
"An Indian constitutional provision deeming Sikhs, Buddhists, and Jains to be Hindus contradicts international standards of freedom of religion or belief," the report said.
Members of the USCIRF were stopped from visiting India in March 2016. Previously, the UPA government had also denied them visas.
The report rakes up issues like restrictions on cow slaughter, anti-conversion laws, forced conversions by Hindu nationalist groups, as well as foreign funding to NGOs, among others.
The commission recommended including religious freedom in future bilateral contacts between the two countries, including the "Strategic Dialogues" framework.