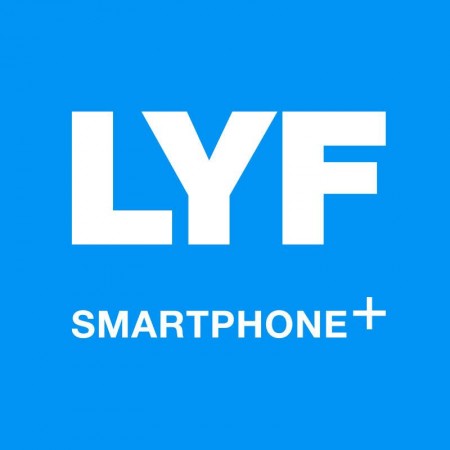 Reliance is constantly expanding its 4G-enabled LYF smartphone portfolio, but there is no information on the rollout of its Jio services in India yet. The company's high-speed internet service has so far passed through a soft launch phase for its employees, an invite-only trial for select users and seen the launch of its official Jio.com website, where interested users can register for the service.
According to an Economic Times report on Friday, Reliance started selling its LYF smartphones with SIM cards with access to 4G LTE across major cities in India, which makes it the first time regular consumers can get access to the network without being an employee of the company or being invited. The report adds that the Jio SIM cards come with unlimited data for three months and 4,500 minutes of voice calls for free.
Reliance Jio had said in April the launch of its 4G services was on track, and expected to happen in the "coming months." Analysts predict the Jio 4G services will be widely operational by December this year. The new offer on Jio SIM cards with LYF smartphones does hint at a commercial launch, albeit limited. If the company is willingly offering three months of free data with new connections, it is pretty obvious it has a roadmap that includes continuation of data services once the free data runs out after three months.
Reliance LYF smartphones are currently sold online and through Reliance Digital Stores and Reliance Digital Mini stores, Spice Hotspot, Sangeeta Mobiles and Universal in India. According to another report by the Economic Times, Reliance Digital is in talks with other retail chains such as Croma Retail and the Mobile Store to sell its LYF-branded smartphones offline.
Reliance LYF has launched around 10 smartphones so far and continues to expand its portfolio. All smartphones are priced competitively between Rs. 5,000 and Rs. 20,000, which is the most popular price segment for mobile shoppers in India. LYF had emerged as the fifth-largest smartphone brand with a 7 percent share in India in Q1 2016 despite its limited offerings, Counterpoint Research revealed. The research firm also found LYF to be the second-largest LTE smartphone supplier in India during that period.
With the wider rollout of Jio 4G and new LYF smartphones, Reliance is poised to take the Indian smartphone market by storm.