The Telecom Regulatory Authority of India, on March 23, released its report on its independent 4G speed test conducted in four cities across India in Q4 last year.
The report details the download speeds and upload speeds of various telecom networks, including Reliance Jio and Bharti Airtel. And guess what, Airtel has managed to outdo Jio's speeds in all the tests.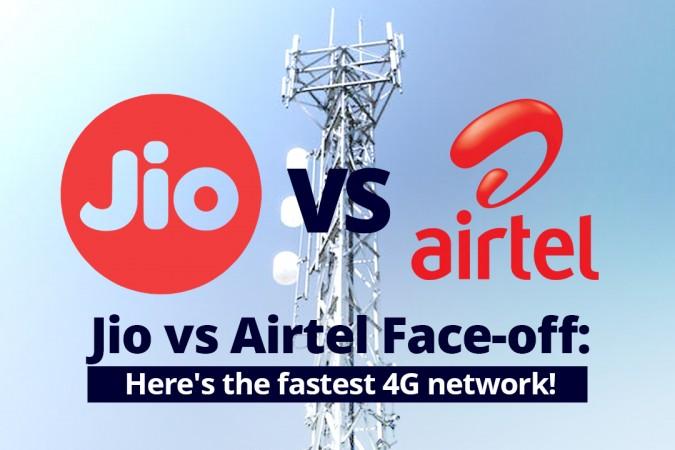 TRAI released its report on the Independent Drive Tests conducted in the cities of Indore, Bhubaneswar, Nagpur, and Mysore between October 9, 2017, and December 30, 2017.
Jio lags behind Airtel, Idea, and Vodafone in 4G download speed
When it came to downloading speeds, Airtel achieved an average 4G download speed of 8.15 Mbps in the tests.
India's first LTE-only network, Reliance Jio averaged 5.35 Mbps only.
Surprisingly, Jio's average download speeds were also less than the average download speeds of Idea Cellular and Vodafone.
Idea managed to average 6.25 Mbps during the same test and took the second spot on the list, while Vodafone averaged 6.5 Mbps in three cities, excluding Indore.
Jio's upload speeds were no better
In terms of the average upload speeds, Jio again failed to deliver against Airtel and Idea Cellular.
The fastest growing telecom network in India achieved just 2.5Mbps in the upload speed tests.
In comparison, Idea Cellular which took the lead in the upload speed test averaged 6.4Mbps, followed by Airtel with 5.7 Mbps average upload speed.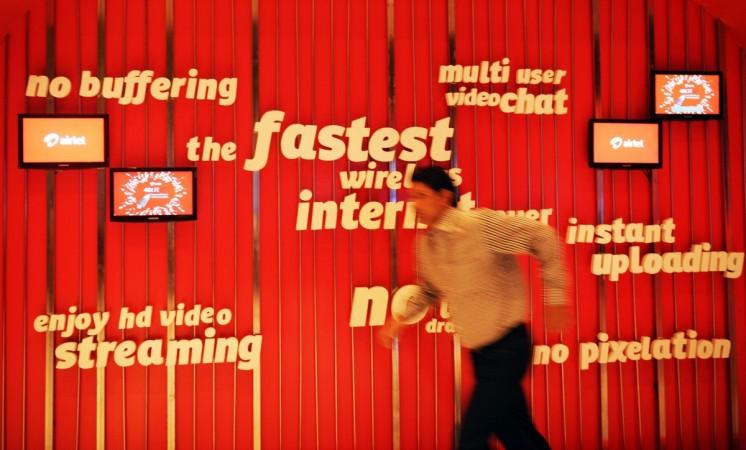 The tests were independently conducted by TRAI covering an area of approximately 600 km in Indore where the data tests were done at five hotspots. In Nagpur, the regulatory body covered a route of approximately 630 km with the data tests being conducted at ten hotspots.
Meanwhile, in Mysore the tests were conducted at ten hotspots across an area of 320 km, followed by Bhubaneswar where it covered 624 km.
In the past, Airtel had emerged the winner in TRAI's Independent Drive Test conducted across major cities. The Sunil Mittal-led telecom company recently achieved an average download speed of 9.64 Mbps in TRAI's Drive Tests conducted in ten cities across Northern India, Including Bhiwani (Haryana), Kanpur (Uttar Pradesh), Kota (Rajasthan), Patna and Ranchi (Bihar), and Raipur in Madhya Pradesh License Service area.
Apart from Independent Tests by TRAI, tests by private speed test service Ookla also rated Airtel as India's fastest network service provider for the third consecutive time.
So which one is better for you, Airtel or Jio?
Since the launch of Reliance Jio in September 2016, telecom operators like Airtel, Vodafone, and Idea have been trying to improve their services and infrastructure to stop their customers from joining Jio.
But while Airtel has been beating Jio in almost all the speed tests on a regular basis, there seems to be no stopping Reliance Jio's dream run.
Jio is the fastest growing telecom network and is adding new subscribers every month. The company is on its way to touch the 200 million subscriber mark.
Jio also offers unbeatable offers and recharge plans. However, Airtel and other telcos have also begun offering comparative tariffs, but still, they cannot match the benefits of Jio's tariffs.
However, if you just want to experience the fastest internet speed, even if it meant not having other benefits like unlimited calls, Airtel seems like a better network and you have it from the telecom authority itself.