Reliance Jio is a major player in the telecommunications sector at the moment and therefore, there is no real surprise if the likes of Airtel and Vodafone get scared about Jio's steady success.
Apart from Sony Pictures Networks India (SPNI), the broadcast partners of the Indian Premier League (IPL) and Chinese handset maker Vivo -- the title sponsor of the Indian cricket competition -- Vodafone has been a key associate of the IPL in the telecommunications sector, since many years.
However, with the arrival of Jio and their clever marketing tactics, Vodafone may have to pull up their socks now.
Reliance Jio sponsors the seven IPL teams playing this season, barring Kings XI Punjab.

On Wednesday April 12, in the IPL 2017 match between Mumbai Indians and the Sunrisers Hyderabad (SRH) at the Wankhede Stadium, a brilliant ambush marketing from Jio at the North Stand of the stadium, took away all attention.
No matter how much the Vodafone Zumis (formerly known as Zoozoos) tried making say us "aww" in-between the ad breaks after every over in the IPL match, fans witnessing the game on TV or streaming it live or even watching from the other stands of Wankhede on Wednesday, couldn't but help notice how the North Stand turned to a Jio stand.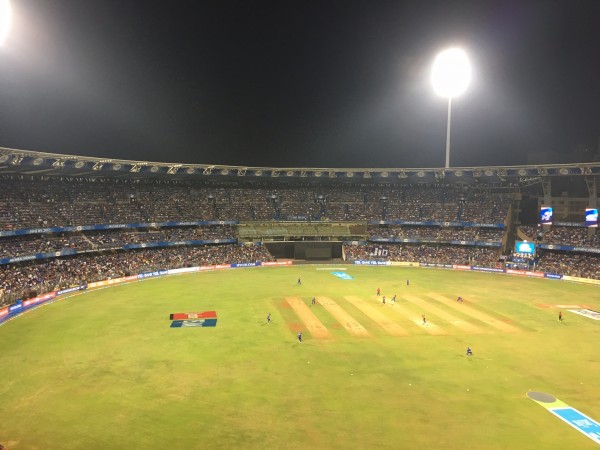 IPL 2017: List of sponsors
| | |
| --- | --- |
| Sponsorship details | Company |
| Title Sponsor | VIVO |
| Broadcast partners | Sony Pictures Network India (SPNI) |
| Telecommunications partner | Vodafone |
| e-Commerce partners | Amazon |
| Associate sponsors | CEAT Tyres |
| | Polycab wires |
| | Vimal Paan Masala |
| | Yamaha Motors |
| | Parle Frooti |
| | Yes Bank |
| | MakeMytrip |
| | Voltas |
According to Business Insider, the total ad inventory of IPL 2017 is 2,300 seconds per match.
Per match airtime
Vivo: 300 seconds
Co-sponsors: over 210 seconds each
Associate sponsors: 120 seconds