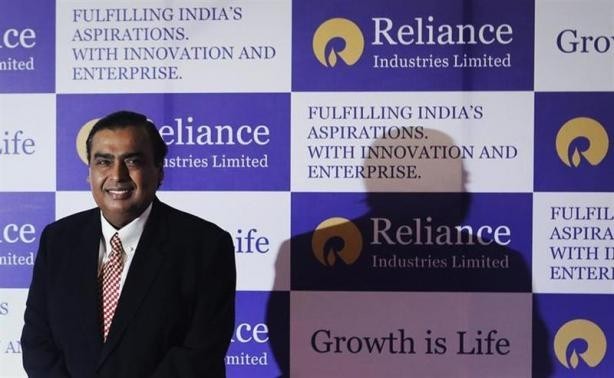 As Reliance Jio Infocomm gears up for the launch of its 4G services on Aug. 15, its rivals Bharti Airtel, Vodafone and Idea are slashing prices of their data packages.
Reliance has started setting up 500,000 activation outlets, in addition to around a million recharge outlets as it gears up to launch 4G services on India's Independence Day.
"With respect to sales and distribution, Jio will have half-a-million activation outlets and close to a million recharge outlets at launch. This will be in addition to the digital channels that Jio is promoting for seamless activation and recharge facilities for its customers," the company said, according to PTI. The outlets will also be connected "real-time" to the 1,072 Jio offices set up across the country.
Meanwhile Bharti Airtel, Vodafone and Idea Cellular have increased data offered under 3G/4G packages by up to 67 percent without incurring additional cost to the customer this month.
Airtel has announced an "Infinity" plan for postpaid customers for Rs. 1,199 combining unlimited voice calling for local, STD and roaming calls with 1GB data in 3G/4G data plan and 100 SMS per day, among other benefits.
A second plan for Rs. 1,599 was also announced by the telecom service provider for 5 GB data in 3G/4G plans, with unlimited voice calls and 100 SMS per day. Airtel has also packed more data under its existing plans.
Tariff reduction by Airtel at all levels has been matched by Idea Cellular. While Airtel's revised tariff plan offers 5GB data for Rs. 655 in 3G/4G data pack, Idea offers 5GB for Rs. 649 in the same data plan category. In the bigger data category, while Airtel increased data from 6.5GB to 10GB for Rs. 989, Idea announced 10GB in 3G and 4G packs for Rs.990.
Vodafone is offering free talk-time for every call-drop to please its customers. The company introduced 10 minutes free calling for customers who experience call interruptions.
Reliance Jio, which is the only service provider with 4G spectrum licence across India, will offer voice services through VoLTE (Voice over Long Term Evolution) technology, which enables better voice quality and faster video streaming, among other multimedia services.
Reliance witnessed 70 lakh users downloading 13 million GB data at an average of 19.2 GB per user, says the company, during the 4G services pilot launch. Average data per user in 3G was around 753 MB in 2015, as per Nokia's annual study released in March 2016.