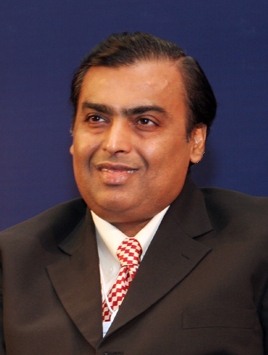 Reliance Industries' Telecom wing Reliance Jio Infocomm Limited (RJIL) has started offering free Wi-Fi services in some regions of the country on a trial basis, before the launch of the company's 4G services in India.
The free Wi-Fi service is currently being offered in eight locations of Ahmedabad and nine locations in Baroda and Surat and about 55,000 devices in these regions are using the services, which can be accessed for 72 hours, the company said in its report for fiscal 2013-14 .
The users can reactivate the connection after 72 hours. The hotspots will also be extended to other cities in the country.
Reliance Jio, which is also planning to offer the entire range of broadband technologies in the country, will use optical fiber to provide broadband internet services in 900 cities and towns. The company that owns pan-India airwaves in the 2300 MHz band and 2G spectrum /1800 MHz band in the country is expected to roll out the fast and latest 4G network in the country by September 2014.
The compnay is yet to confirm the launch. According to a report of BGR India, the company will also launch voice over LTE (VoLTE) technology along with 4G.
"RJIL is committed on innovation, design and providing technologically advanced devicesBSE 9.29 % at affordable prices," ET quoted the company.
Earlier this week, the company announced that it has entered into a new tie up with Tower Vision India to share the tower infrastructure of the latter in the country for the upcoming 4G services. The company is also in a tie up with Bharti Airtel, Reliance Communications, Viom Network and American Tower Company in India for the infrastructure sharing.
The 4G services of the Reliance company is likely to come with upto 49 Mbps speed, which is 10-12 times more than 3G mobile Internet speed.