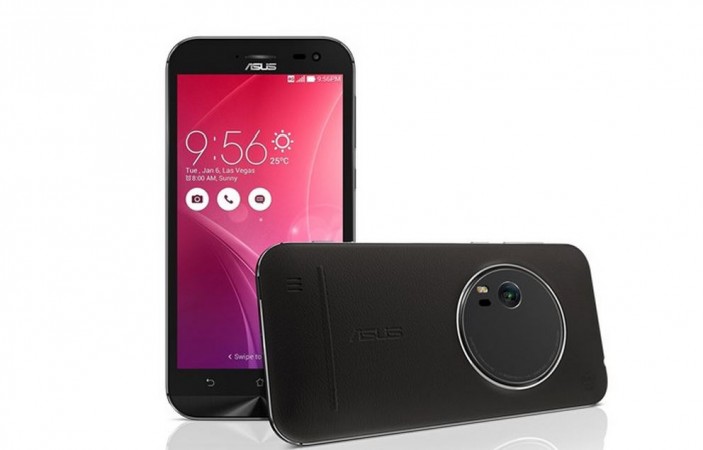 After announcing Reliance Jio preview deals to LYF, LG and Samsung smartphones, the network carrier has extended the service to Asus and Panasonic brands.
Reliance Jio's official page has been updated with a revised list of devices eligible for the preview offer.
As per the company, anybody with Asus ZenFone 2 Laser (ZE550KL), Zenfone 2 (ZE551ML), Zenfone Max (ZC550KL), Zenfone 2 Laser 5.0 (ZE500KL), Zenfone 2 (ZE550ML), Zenfone Selfie( ZD551KL), Zenfone 2 Laser (ZE601KL), Zenfone Zoom(ZX551ML), Zenfone Go 5.0 LTE (T500), Zenfone 3 ZE552KL, Zenfone 3 Laser( ZC551KL), Zenfone 3( ZE520KL), Zenfone 3( ZS570KL), Zenfone 3( ZU680KL) will be eligible for a Reliance Jio preview offer.
As far as Panasonic devices are concerned, owners of ELUGA L, ELUGA Switch, ELUGA Icon, T45, ELUGA I2 ( 1GB ), ELUGA L2, ELUGA Mark, ELUGA Turbo, ELUGA Arc, ELUGA I2 2GB, ELUGA I2 3GB, ELUGA I3, ELUGA Icon 2, ELUGA A2, ELUGA Note, P55 Novo 4G, ELUGA Arc 2, P77 are now entitled to avail the Reliance Jio preview offer.
Benefits of owning Reliance Jio preview SIM:
With this, device owners will be able to enjoy unlimited HD Voice (VoLTE), Video calling, unlimited SMS, unlimited high speed data and Jio Apps for a period of 90 days.
Smartphone users can enjoy more value-added services by downloading JioPlay, JioOnDemand, JioBeats and JioMoney. However, charges will be applied for international calls and roaming.
Also read: Samsung Z2 with Tizen 2.4 OS, Reliance Jio offers launched in India; price, specifications
How to avail Reliance Jio preview offer on Asus and Panasonic, Samsung and LG devices:
If you already own any of the aforementioned branded smartphones, you need to download the MyJio app from Google Play Store (HERE). Then follow the procedure below:
Step 1: Open MyJio App on your smartphone.
Step 2: Type-in your details including full name and mobile number for verification
Step 3: Check availability of Jio preview offer in your location
Step 4: Once finding the nearest shop, generate your exclusive Jio preview offer coupon code
Step 5: Take the screen-shot of the coupon code on your phone and show it to the sales executive at Reliance Digital/Xpress store and submit two passport size photos and a photocopy of a valid government-issued identity card for residence verification
Step 6: Collect the new Reliance Jio SIM and insert it in your phone
Step 7: Activate Jio SIM card by dialing 1977.
Step 8: Go to MyJio and click on avail offer to start your free services
List of other official devices eligible for Reliance Jio preview offer:
Samsung:
Grand Prime 4G, Galaxy J1, Galaxy J2, Galaxy J7, Galaxy J5, Galaxy S 5 Plus, Galaxy A5, Galaxy A7, Galaxy Core Prime 4G, Galaxy S6, Galaxy J3 (2016), ON7, Galaxy A8, Galaxy S6 Edge, ON5, Galaxy Note 5, Galaxy Note 4, Galaxy Alpha, Galaxy S6 Edge Plus, Galaxy Note 4 Edge, Galaxy Note 5 Duos, Galaxy S5 Neo, S7, Galaxy A5 (2016), Galaxy A7 (2016), S7 Edge, A8 VE, J5 (2016), J7 (2016), ON5 Pro, ON7 Pro, Galaxy J2 (2016), J Max, Galaxy A9, Galaxy A9 Pro, Galaxy C5, Galaxy C7, Galaxy J2 Pro and Galaxy Note 7.
LG:
K332 (K7 LTE), K520DY (Stylus 2), H860 (LG G5), K500I (X Screen), K535D (Stylus 2 Plus), LGH630D (G4 Stylus 4G), LGH 442 (LGC70 Spirit LTE), LG X Cam, LG G4, Nexus 5X and LG K10.