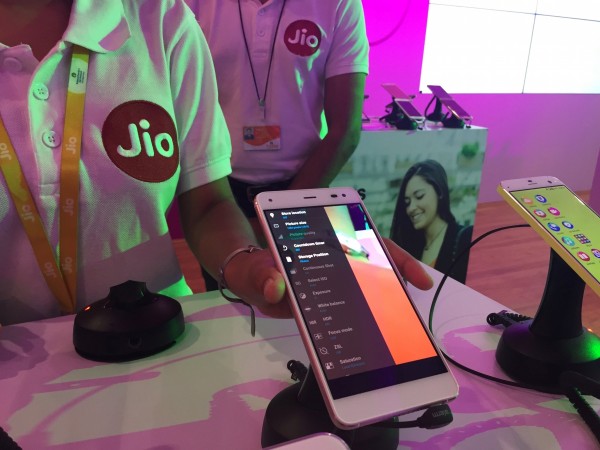 Reliance Jio is issuing its 4G SIM along with unlimited data offer for all 4G smartphone owners starting Monday, September 5, but some users are concerned over losing their existing number associated with mobile operators such as Airtel, Idea, Vodafone or BSNL. To overcome that challenge, Jio is allowing users to port their current number to Jio's network.
Department of Telecommunications (DoT) has mandated that all network providers allow nationwide Mobile Number Portability (MNP), which would allow users to keep their existing numbers while switching carriers despite relocation from one state to another.
This means interested users can avail Reliance Jio's Welcome Offer, which gives unlimited 4G data free till December 31, 2016, without having to lose their current mobile number. This will benefit users who do not have a dual SIM smartphone or a secondary smartphone to use Jio SIM separately.
Read: List of all the eligible smartphones for Reliance Jio 4G SIM offer
Reliance Jio's MNP is an alarming sign for rivals that are already on an edge after Reliance Industries Chairman Mukesh Ambani announced the disruptive data plans, which kick on January 1, 2017. But the telecom operator has also admitted that it is facing issues with MNP, while hoping the incumbent operators to fulfil the regulatory obligations.
We expect and hope that following commencement of services by Jio, the incumbent operators would fulfil their obligations to provide adequate interconnection and MNP facility. In the spirit of putting the customer-first and complete transparency, Jio would report its operator-wise call failure numbers on its website 'www.jio.com', on a regular basis," Jio said in a statement.
How to port the current number to Jio's network (MNP Process)
Mobile users must send a text message to the current telecom operator requesting a port out. To do so, send PORT to 1900. Users will receive a Unique Porting Code from 1901, which will be valid for 15 days. During that time, the user must go to any Reliance Mobile Store or retailer and fill a Customer Application Form (CAF) and tick the port out request and fill the porting code.
In order to avail the Jio Welcome Offer till December 31, users must download MyJio app from the Play Store and generate the offer code before heading to the Reliance store.
Read: Here's how to fix missing 'Get Jio SIM' option in MyJio app
Users must carry a valid proof of identity, address and a passport size photograph for verification. Reliance store representative will then issue a new Jio SIM card. Continue using the SIM card with the current service provider until it is deactivated and then swap it with the Jio SIM card.
It takes up to seven days to activate the Jio SIM and a nominal fee of Rs. 19 will be charged to process the porting request. During the porting, your current number will remain inaccessible for about two hours (between 10 pm and 5 am).
The Unique Porting Code is valid for one-time use only and cannot be used again to return to the old carrier or another operator. MNP process on the new SIM will be blocked for at least 90 days.