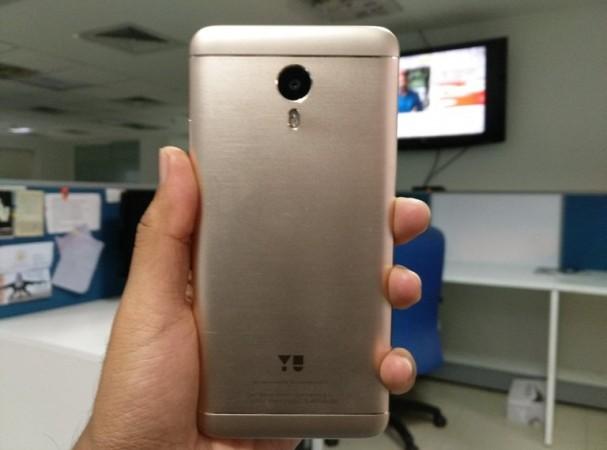 Reliance Jio's preview offer in India has created a lot of buzz lately and is now expanding to a lot of smartphones. Taking advantage of the expansion, users are rushing to their nearest Reliance Digital Xpress stores with their 4G smartphones to get their free Jio SIM to start using the free, unlimited, high-speed data for 90 days.
After LYF, Samsung, LG, Asus and Panasonic smartphones, Micromax and YU have partnered with Reliance to introduce the popular Jio Preview Offer (JPO). Earlier we reported that select Micromax devices, including Micromax Canvas Tab P701, Bolt Selfie, Canvas Unite 4 pro, Canvas 5 lite special edition, Canvas Mega 2, Canvas 5 and Canvas Knight 2, were eligible, but new reports have confirmed that all 4G devices under Micromax brand have joined the flock.
"With this partnership with Jio, we aim to help the Indian consumers unlock the true potential of 4G in India. Going forward, we expect a significant part of our smartphone sales to come from the 4G smartphones, which will further strengthen our leadership in the integrated smart devices category in India," Shubhajit Sen, chief marketing officer, Micromax Informatics, said.
Micromax's online subsidiary, YU Televentures, is also offering its users the option to get Reliance Jio 4G SIM for free and enjoy the Jio Digital Life to get unlimited HD voice calls, HD video calls, apps, data and SMS for three whole months. YU has a limited range of smartphones as compared to Micromax, but its online sales model has been quite successful in selling hundreds of handsets.
"As a new age brand, we have been future ready and have introduced all phones that are 4G compatible. With this preview offer, our consumers will be able to enjoy the 4G benefits like never before," Shubhodip Pal, COO, YU Televentures said in a statement.
How to get free Jio 4G SIM?
The procedure to get a free Jio 4G SIM for your handset remains practically the same. First, Micromax and YU smartphone users must download the MyJio app from Google Play Store. Then follow the on-screen instructions to generate a unique coupon code. Finally, walk into any of the Reliance Digital and DX Mini stores with a valid proof of identity and address for verification to avail the free SIM.
Once you receive the SIM, wait for 24-48 hours for authentication and then dial 1977 for the activation of the SIM. The Jio 4G SIM works only with the device from which the coupon code has been generated. In case, you weren't able to generate the coupon code, it is likely that the JPO has still not been activated for your device.
Once the Jio SIM is active, download all other Jio apps and re-open the MyJio app and tap Submit. Enable JPO to activate the unlimited high-speed 4G LTE data access for 90 days on your smartphone. Enjoy streaming, browsing, downloading and all internet-related activities.