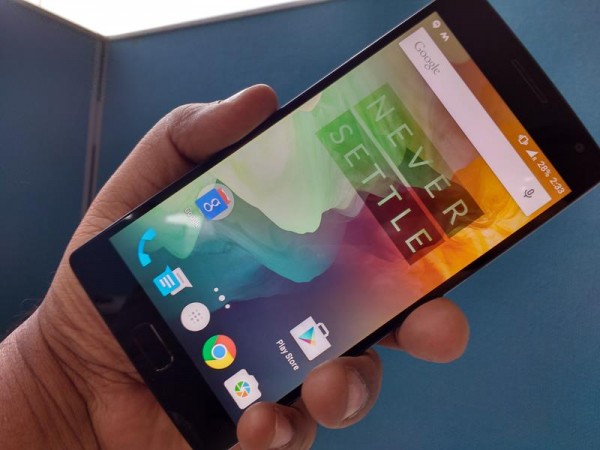 Reliance Jio, which has taken India's telecom sector by storm, is now forcing smartphone makers to upgrade their devices to make them compatible to VoLTE (Voice-over-LTE) HD calling feature.
Soon after the commercial launch of Reliance Jio on Sept. 5, the network carrier added more smartphone brands in the list of devices eligible for the free welcome offer. But many OnePlus fans were disappointed to know that only OnePlus 3 was on the list.
2015 flagship phone OnePlus 2, mid-range OnePlus X and first generation OnePlus One, were missing from the list, and this apparently led device owners to take the matter to the company for clarification.
Now, OnePlus India has confirmed that OnePlus 2 will get a firmware update in the coming quarter (October-December) and customers will be able to enjoy the Reliance Jio free welcome offer, which is scheduled to end on Dec. 31.
The company is expected to deploy similar update to OnePlus One (2014) and OnePlus X later this year.
"We are working towards enabling VoLTE support on our previous flagship device through an OTA update scheduled to roll out to all OnePlus 2 users in the next quarter. Meanwhile, all existing OnePlus users (including OnePlus One and OnePlus X users) using Jio services can use Jio4GVoice app (formerly known as JioJoin app) to experience enhanced call quality on the network," Vikas Agarwal, the OnePlus (India) GM, said in a statement.
Also read: Reliance Jio 4G internet tariff plan details revealed; which data plan suits you best?
What are the benefits of 'Free Welcome Offer'?
As part of trial offer, new users are entitled to get unlimited HD Voice (VoLTE), video calling, unlimited SMS (9000) and unlimited high speed data until Dec. 31.
They can also avail premium Jio applications – My Jio, Jio on Demand, Jio Beats – with unlimited options of latest movies, TV shows and songs across multiple languages until the end of 2017.
Read more: Reliance Jio 4G release: List of all Lenovo, Motorola, Xiaomi, LeEco devices eligible for unlimited internet and VoLTE calls [Update]