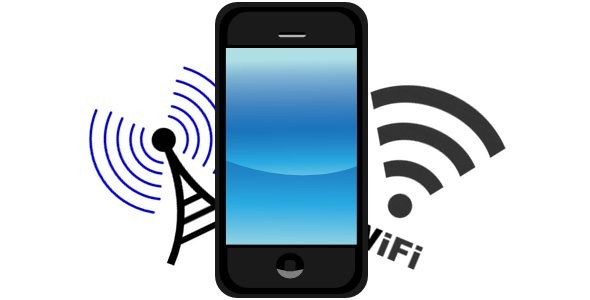 Reliance Jio has waged a price war in the telecom industry with its "Welcome Offer" and the incumbent telcos are trying to launch affordable internet packages to stay in the battlefield. Aircel is the latest entrant in the race against Jio. The telco announced a new data offer for its users, where it is giving 1GB of 3G internet with 28 days validity at the price of just Rs 24.
Seems too good to be true? Well, there's a catch. In order to avail this offer, users must recharge for Rs 329 that gives 2GB of 3G data. Then, users can top it up with 1GB data by paying Rs 24. This offer works best for those who consume high data on their phones.
But does this offer match Jio? Not even close, at least for the time being. As everybody is aware, Jio is offering 4G internet for free till December 31. Although there is a daily limit of 4GB, it works out perfectly well for average and intense data users.
Aircel's latest data offer is a lot like Airtel's recent offering, which gave unlimited 1GB data recharges at just Rs 51 provided users do a one-time recharge of Rs 748 (valid for six months) or Rs 1,498 (valid for 365 days).
By calculations, Aircel's data offer isn't entirely a cheap deal. For starters, customers must pay Rs 329 for 2GB and assuming 1GB is exhausted every day, the total data cost will come up to Rs 953 (Rs 24 x 28 days + Rs 329 one-time recharge)
Aircel has launched its new offer in its 3G circles. They include Chennai, ROTN, Karnataka, Andhra Pradesh, Orissa, Kolkata, ROWB, Assam, North East, Bihar and Jharkhand, Punjab and Jammu and Kashmir.
Depending on the region, the base recharge value varies between Rs 291 and Rs 329 and the top-ups starts at Rs 24 and goes up to Rs 41.
Other telcos, such as Idea offers 1GB of 3GB data for Rs 249, while Airtel and Vodafone have 3GB of 3G/4G data packs starting at Rs 459. Vodafone also introduced a SuperNet 4G data plan, in which it is offering 10GB of 4G data at the price of 1GB.
Airtel has a special offer for select Samsung J series smartphones, where it is offering 14GB of 4G data free with 1GB recharge, which costs around Rs 250. This works out at Rs 17 per GB, which is quite competitive, but limited to select smartphones.
Reliance Jio's tariffs start at Rs 149, which includes unlimited free voice calls, 300MB data, unlimited night data between 2 am and 5 am, unlimited access to Jio apps and 100 SMS per day.
The telco's highest plan costs Rs 4,999, which gives 75GB of data per month. The real war will begin once Jio services are commercially launched on January 1, 2017.