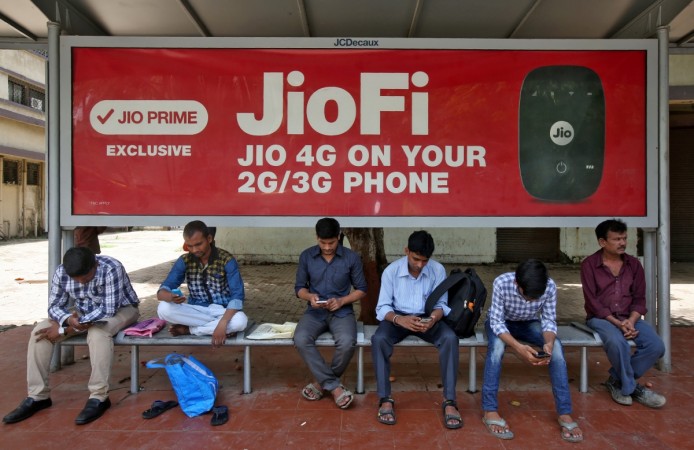 Reliance Jio continues to win hearts of new consumers as the young mobile network operator recorded the highest net addition of 15.25 million subscribers in the third quarter of 2017, according to the latest data released by the Telecom Regulatory Authority of India (TRAI).
While Bharti Airtel remained the leading service provider with 285.95 million subscribers during the three-month period ended in September, it managed to add only 1.42 million subscribers.
Airtel was followed by Vodafone and Idea Cellular with 207.63 million and 190.16 million total subscribers, respectively. As of the end of September, Reliance Jio had a total of 138.62 million subscribers, the TRAI data revealed.
However, in terms of Internet subscription (wired + wireless), Reliance Jio held the top position with 32.29 percent of market share, followed by Airtel (21.97 percent), Vodafone (15.77 percent) and Idea Cellular (8.90 percent).
In the wired Internet segment, the state-run telecoms firm Bharat Sanchar Nigam Ltd (BSNL) held the top position with 59.61 percent market share. On the other hand, Reliance Jio topped the chart again with 33.98 percent market share in the wireless Internet segment.
When it comes to the broadband service providers, the top five players were Reliance Jio (138.62 million), Bharti Airtel (62.29 million), Vodafone (45.98 million), Idea Cellular (29.61 million) and BSNL (21.24 million).
Overall, the total number of broadband subscribers increased from 300.84 million at the end of June to 324.89 million at the end of September. Out of which wired broadband subscribers were 18.04 million and wireless broadband subscribers were 306.86 million.
Meanwhile, the number of telephone subscribers in India declined from 1,210.84 million at the end of June to 1,206.71 million at the end of September. However, this also reflects an annual positive growth of 12.33 percent over the same quarter of last year, according to TRAI.