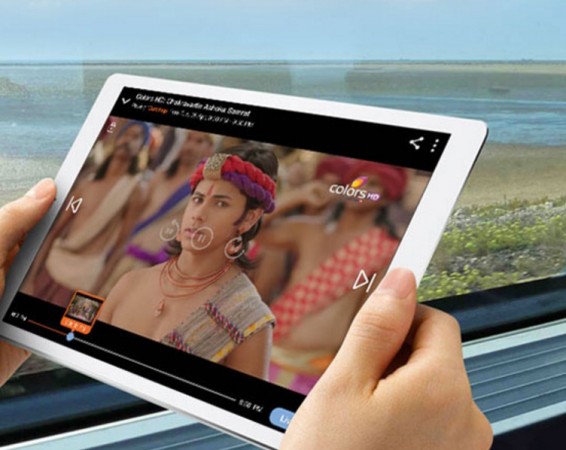 Reliance Jio started off on a great note by offering superfast 4G internet speeds to its limited users. Owing to the demand for unlimited free internet, more and more people joined the bandwagon. In the recent days, there have been several complaints regarding Jio's 4G speeds, which have reportedly dropped drastically over the past few days.
Reliance recently announced that it has over 16 million users on its network, but it is still a long shot from the 100 million target it has set to achieve by March 2018. Jio is offering its unlimited data services for free, so there is little room to complain. But Reliance Jio Infocomm Limited (RJIL) is going to commercially launch its services on January 1, 2017, which makes this speed drop a point of concern.
If Jio speeds are not as good as promised, there is a good chance that users won't stick to the network. After all, Jio's disruption has caused some serious competition in the telecom industry, resulting in the revision of data and call tariffs by incumbent rivals such as Airtel, Vodafone, Idea, BSNL and Aircel.
Following series of complaints regarding Jio's 4G speeds, we thought of reviewing the current status of the network. We noticed some inconsistency in the speeds throughout the day. The speeds dropped drastically during peak hours, especially in the night, but offered better coverage during the day.
The reason for this sudden speed drop is unknown, but we can only think of one reason, which could be the congestion of the network from the 16 million users. Anyhow, we ran some speed tests using Ookla's speedtest app at different times of the day. And the results were surprising.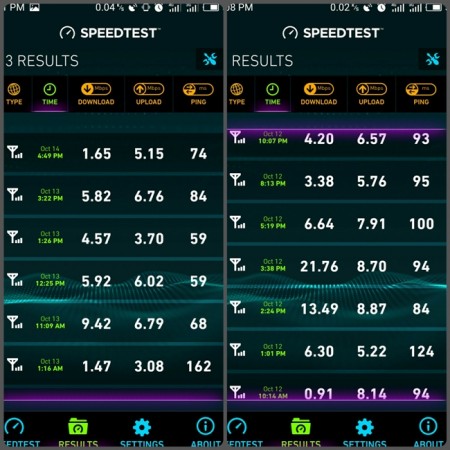 Then we also compared Jio's 4G against Airtel and ran the same speed test on both networks simultaneously. As shown below, Airtel offers better 4G speeds than Jio.
Jio's strongest suit is its 4G speed. But if that continues to decline, it may find it difficult to win over new users from strong rivals such as Airtel. Other than the internet, Jio's voice calling, which is completely free, is a total bummer. Due to lack of points of interconnect (POIs), Jio says hundreds and thousands of calls are failing while connecting to other networks.
But during our review, we also experienced problems connecting to Jio's own numbers, which contradicts the company's recent claim of zero calls failures for Jio-to-Jio HD calls. This is an alarming sign.