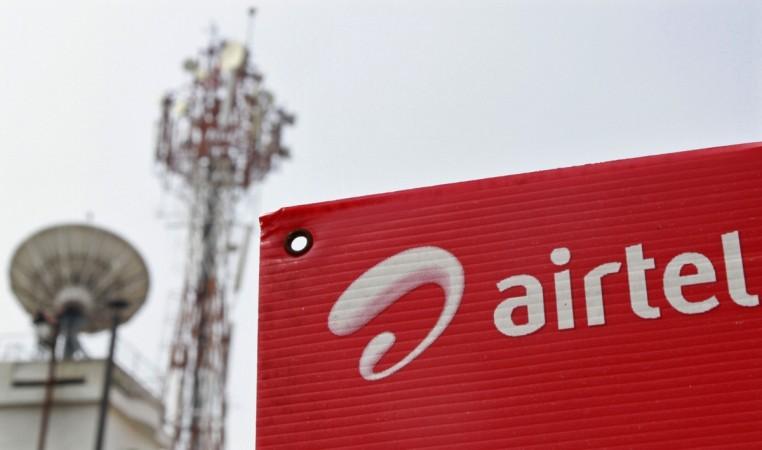 India's largest telecommunications network, Airtel, has increased data benefits up to 67 percent in pre-paid internet package in India.
The decision came just days after its rival, Reliance, announced the commencement of the Jio 4G service in August. Reliance, the Mukesh Ambani-owned telecommunication company, has already started a 3-month trial offer to Samsung and Apple phones in India.
Relaince's Jio 4G service is said to offer unlimited data, video calls, SMS and 4500 minutes of voice calls in the preview trial pack.
Soon after the announcement, the Aditya Birla-owned Idea Cellular had slashed prices on Internet packs. Now, Airtel has followed suit to consolidate its existing customer base before the official launch of Reliance Jio 4G service.
Under the revised data benefits, Airtel subscribers can now avail 5GB data for Rs. 655 4G/3G monthly recharge pack, an increase of 67 percent. They earlier used to get only 3GB data benefit.
Similarly, the Rs. 455 4G/3G pack now offers 50 percent more data, by increasing data benefit to 3GB from 2GB. The Rs. 989 4G/3G pack will offer 10GB data, offering 54 percent hike in benefits.
Airtel's 2G/3G/4G 'Sachet Pack' scheme also sees huge increase in benefits. The Rs. 25 2G pack now offers 145 MB, 45MB more than earlier package. The Rs. 145 4G/3G pack also offers 580MB data benefits.
The Rs. 5 one day 2G data pack benefits have been increased by 48 percent to 30MB.
Also read: Reliance Jio 4G offers on Samsung smartphones: Three months free data, voice on Galaxy Note 5, Galaxy A8, S7 series
New Monthly Packs for Airtel Pre-paid subscribers
| | | | | | |
| --- | --- | --- | --- | --- | --- |
| Pack Type | MRP (Rs.) | Current Data Benefit | New Data Benefit | Validity | % Increase |
| 4G/3G | 455 | 2 GB | 3 GB | 28 days | 50% |
| 4G/3G | 655 | 3 GB | 5GB | 28 days | 67% |
| 4G/3G | 755 | 4 GB | 6GB | 28 days | 50% |
| 4G/3G | 855 | 5 GB | 7 GB | 28 days | 40% |
| 4G/3G | 989 | 6.5 GB | 10 GB | 28 days | 54% |
Read more: Reliance Jio 4G launch in India: Commercial roll-out finally begins next month with free calls and data
New Sachet Packs for Airtel Pre-paid subscribers:
| | | | | | |
| --- | --- | --- | --- | --- | --- |
| Pack Type | MRP (Rs.) | Current Data Benefit | New Data Benefit | Validity | % Increase |
| 4G/3G | 5 | 15 MB | 20 MB | 1 day | 32% |
| 4G/3G | 23 | 70 MB | 90 MB | 3 days | 29% |
| 4G/3G | 53 | 160 MB | 200 MB | 5 days | 25% |
| 4G/3G | 145 | 440 MB | 580 MB | 14 days | 32% |
| 2G | 5 | 20 MB | 30 MB | 1 day | 48% |
| 2G | 25 | 100 MB | 145 MB | 3 days | 45% |