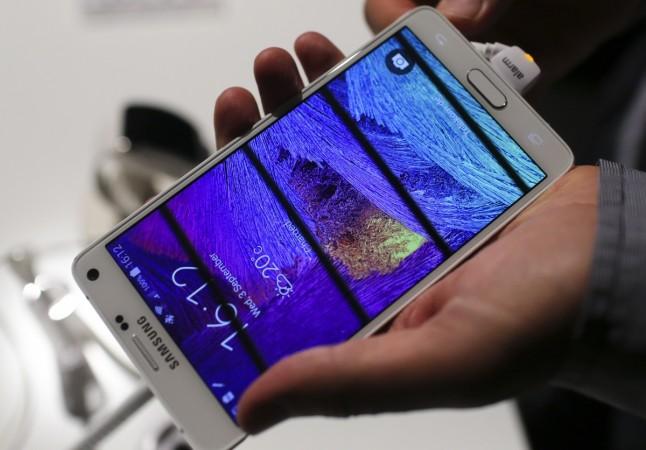 Reliance LYF smartphones have a major edge over rivals as they come bundled with Jio's unlimited 4G data and voice calls offer for three months.
The company is willing to let go of Jio's exclusivity to its LYF smartphones as a new report states that the telecom major has partnered with the world's largest smartphone manufacturer, Samsung, allowing users of select smartphones to avail Jio's Preview Offer.
Owners of certain Samsung smartphones are being treated with three months of free unlimited voice, SMS and data on a Jio Sim, which is available for free, TechPP reported on Thursday. In addition to that, Samsung smartphone users will also get access to Jio's premium apps such as JioPlay, JioOnDemand, JioBeats, JioMags, JioXpressNews, JioDrive, JioSecurity and JioMoney, free, for three months.
An official confirmation from both the companies is overdue, but Samsung is expected to spill the beans sometime this week, the report added. But TechPP updated the article stating that the offer is live.
According to the leaked information, the list of eligible Samsung smartphones for the Jio Preview Offer include, Samsung Galaxy S7, Galaxy S7 Edge, Galaxy Note 5, Galaxy Note 5 Duos, Galaxy Note Edge, Galaxy S6, Galaxy S6 Edge, Galaxy S6 Edge+, Galaxy Note 4, Galaxy A5, Galaxy A5 (2016), Galaxy A7, Galaxy A7 (2016), and the Galaxy A8.
How to get Jio 4G SIM and activate it using Samsung smartphones?
Both new and existing users of eligible Samsung smartphones can avail the offer. The process is pretty simple. First, users must download the MyJio app and choose "Get Jio SIM" on the home screen of the app. A coupon will be generated with a barcode and a coupon code with limited validity. The coupon cannot be transferred to another user or device. It must be used on the same device the code was generated on.
Users must also submit their proof of address and identity. To do so, they must visit a Reliance Digital store and pick up the free Reliance Jio SIM card after verification is complete. Once the SIM card has been issued, insert the same in the smartphone and call 1977 to verify. Then users must activate the Jio Preview Offer for 90 days from the MyJio app. After the offer period, users will be given an option to continue with Reliance Jio commercial tariff plan.
This is great news for Samsung smartphone users, as they will be the first third-party brand to test Jio's network. It is also surprising that the offer went live even before the commercial rollout has begun, which according to the latest report is expected to happen next month.